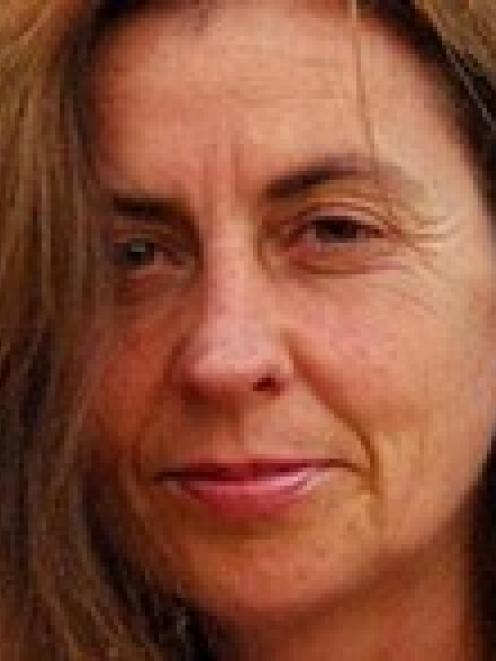 Neighbours heard a "furious argument'' before the wife of a Christchurch-based man fell to her death from the third floor of a Moroccan holiday apartment, a British newspaper has reported.
Roger Lamb, 47, walked outside to briefly check the pulse of his wife Tilly, 43, as she lay fatally injured and only partially clothed before going back inside the two-bedroom flat in Essaouira where their four sons were sleeping, Britain's Daily Mail newspaper said today.
Mr and Mrs Lamb both died in Morocco, orphaning their four sons, aged 9 to 16.
There have been conflicting reports about how the couple met their deaths and now Moroccan police have been accused of covering up the circumstances.
Mr Lamb died four days after his wife's accident in a fall from a balcony of a nearby luxury hotel.
News reports late last week said the British couple died as a result of a tramping accident in the Moroccan coastal city of Essaouira.
Reports from Moroccan media later said Mrs Lamb died from a fall at a villa, while Mr Lamb suffered his ultimately fatal injuries leaping from a building four days later.
But a Christchurch-based friend, Chrissy Jenkins, told The Star she had learned via Mr Lamb's mother in England that Mrs Lamb had fallen out of a window and when Mr Lamb went to her aid he slipped and hit his head, later dying.
Police claimed Mrs Lamb "stumbled and lost her footing'' early on August 17.
But the Daily Mail, which sent reporters to the city, said that not only would the bottom of the window have been at waist level when Mrs Lamb was standing on the floor, but a high wooden balustrade would have prevented her from falling.
Detectives claimed that the railing gave way but there was no damage to any part of the window.
The flat's owner, Majid Naimi, said: "The only way out of the window is if someone climbs out or is pushed.
"There have never been any safety issues with this flat. Something very sinister happened, but there was no way it was just an accident.''.
Mr Naimi said Mrs Lamb appeared very relaxed and happy.
"On the second night of their stay I got a phone call in the middle of the night saying there had been a terrible incident, with Mrs Lamb falling head first on to the street below.
Jamal Dabi, a 23-year-old from Essaouira, was walking near the flat at 12.30am on the night of the first tragedy when he heard "terrible screams''.
He told the Mail: "The English woman had been involved in an argument and dropped out of the room where she had been with her husband. She dropped on to a ledge above a shop and rolled on to the ground. She had no clothes on except underwear.
"A few minutes later the husband appeared to check her pulse on her neck. He quickly made his way back up to the flat.''
Mr Naimi said he spoke to Mr Lamb the next day. While he seemed calm and relaxed, the boys were crying constantly and were clearly very distressed.
"Mr Lamb went to the beach to swim. He and the boys completed their three-night stay, and then checked in at the nearby Sofitel Hotel.''
Mr Lamb plunged from a window of the hotel the day after his wife died in hospital.
Mr Lamb, a geotechnical engineer, had been in Christchurch for 10 months and was working for GHD, an international engineering group.
Friends say his wife and four children had planned to come to New Zealand.
The couple's sons: Angus, 16, Monty, 15, Henry, 11, and Felix, 9, were flown back to Britain and were staying at the Wiltshire home of their mother's sister and her husband.
Staff at GHD, the company where Mr Lamb worked in Christchurch, were told in an internal email that Mr Lamb had gone to the aid of his wife when she apparently slipped and fell to her death down a cliff when the couple were out walking.
When he tried to clamber down to help he slipped and banged his head.
Mr Lamb went into a coma, was taken to hospital, but never recovered and his life support was turned off, staff were told.
Essaouira police said the accident was still under investigation, and that "all new evidence'' would be considered.
- APNZ