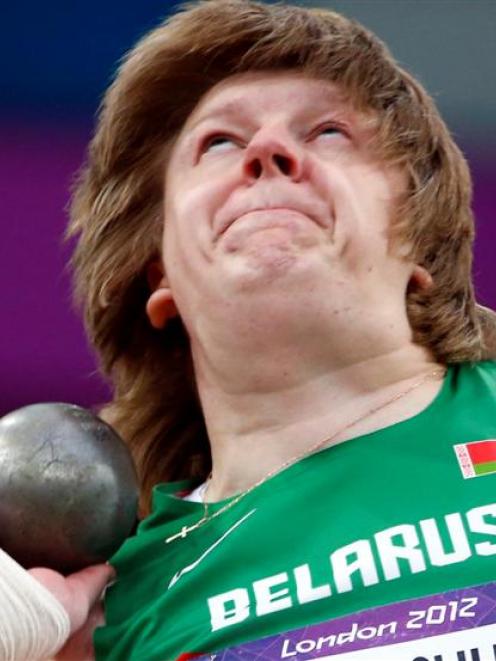 Air New Zealand says it has made no changes to an online promotion that has drawn criticism for a joke about Belarusian shot putter Nadzeya Ostapchuk.
The Christmas cracker campaign, run through the airline's Grabaseat website, gave people the chance to win prizes. Those who failed received a consolation joke, including: "What large heavy ball was responsible for Valerie Adams' gold medal? The Belarusian's left testicle."
Ostapchuk was stripped of her Olympic gold after testing positive for drugs and the medal was awarded to Adams.
Air New Zealand said today the jokes were generated randomly from a selection of "about 12".
Asked whether it had received any complaints, the carrier responded: "The promotion has been very successful - visits to the site are up 81 per cent and yesterday's Grabaseat sales were up by 30 per cent.
It also supplied some of the "many positive comments" it had received about the promotion.
"PC Gone Mad," said one. "I can't see a problem maybe those with sexist views should take a deep breath and realise that there is still humour in the world, I would like to think that Air NZ still trys to push the boundreys."
Another said: "Get real people. Do you not remember what she did to Valerie Adams? Because I do. She was deilberate about it. So, I do not care about any offence caused here. Stop getting all PC."
The campaign has prompted accusations of transphobia - negativity towards transgender people.
"This joke is unbelievably offensive, transphobic and just plain unnecessary. Really poor form," wrote one Twitter user.
Another said she wanted an "immediate apology" and a donation to a Lesbian Bisexual Gay Transgender programme.
Instead of issuing an apology, Air New Zealand used its Grabaseat Twitter account to respond.
"Not everyone likes our xmas cracker jokes so tell us your tacky kiwi jokes & we'll add our favourites into the cracker."