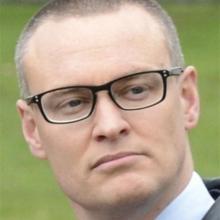 Mental health support workers are on their way to receiving pay equity, the Government has announced.
Minister of Health Dr David Clark met yesterday with unions and employers to confirm the Government would negotiate an agreement to extend the Care and Support Pay Equity Settlement to mental health and addiction support workers.
The move will bring the wages of some 3800 workers in line with other carers, who were awarded a major payout last year.
The equal pay settlement - instigated by rest home care worker Kristine Bartlett - saw the Government lifting the pay rates of 55,000 care workers, most of whom are women.
Bartlett's case had argued caregivers, male and female, were paid poorly because their job was done mainly by women.
Although she was employed by Terranova rest home, her wages were effectively set by a government subsidy paid to the rest home by the Ministry of Health.
The win saw her wages jump from $15.75 an hour to $23.50, with further pay rises over five years to $27 an hour. Workers in aged residential care, home support and disability services also received pay rises.
But mental health care workers were excluded from the settlement, and the National government introduced legislation making it harder for such groups to negotiate their case in future.
Clark said today's announcement was "correcting a problem created by the previous Government, which failed to make the settlement broad enough to include mental health and addiction workers. We are doing the right thing by these workers".
"Paying our mental health and addiction workers what they deserve will also help ensure we have a robust workforce to look after people needing their care."
The Ministry of Health will now begin formal negotiations with unions and employers.
Clark said it was in everyone's interests that these "vital workers" be paid fairly.
"I thank the support workers, unions and providers for their patience and look forward to a quick and satisfactory conclusion to the negotiations."
In June last year the PSA and union E tu lodged an equal pay claim with the Employment Relations Authority on behalf of community mental health and addiction support workers.
The unions pointed out mental health support workers would now be paid significantly less than their colleagues in other care professions, and would leave the field in droves for better-paid jobs, causing a "crisis" in the sector.
Labour promised to rectify the situation, with leader Jacinda Ardern saying the new legislation would be "scrapped and redrafted" once the party was in power.
A PSA spokeswoman told the Herald today there weren't exact figures but "before the care and support settlement, there was around a 32% staff turnover in mental health - and this has significantly increased.
"Our members report they're stretched due to unfilled vacancies."