National MP Todd Barclay says he did tell the PM he made secret recordings of a staff member.
Mr Barclay made a short statement to media before walking away without answering questions.
There was speculation he would resign but he gave no indication he would do so.
The Clutha-Southland MP has repeatedly denied making secret recordings of a staff member - but Mr English today revealed he informed police that Mr Barclay had told him he left a dictaphone running in his electorate office and had recordings of his staff.
Reading from a prepared statement, Mr Barclay said it was important he clarify his earlier statements to media.
"I have read Mr English's statement to police and accept it. The period in question was a very stressful one as I was in the midst of a difficult employment dispute.
"Given Mr English was my predecessor as the MP for Clutha-Southland, I no doubt spoke to him as the dispute escalated. Like any breakdown in a relationship I accept there was fault on both sides, looking back I could have handled the situation differently and I regret that."
He said for legal reasons he was unable to comment further.
"I'm sorry if any of the answers I gave this morning were misleading," Mr Barclay said, before walking away before answering any questions, including why he lied.
Prime Minister Bill English has confirmed earlier today he told police National MP Todd Barclay had made secret recordings of a staff member.
"I said to police that Todd Barclay had told me he had recordings of his staff criticising him."
The admission by Mr English comes after only hours ago he told media he would not discuss what he told police, and could not recall who told him Mr Barclay had made recordings.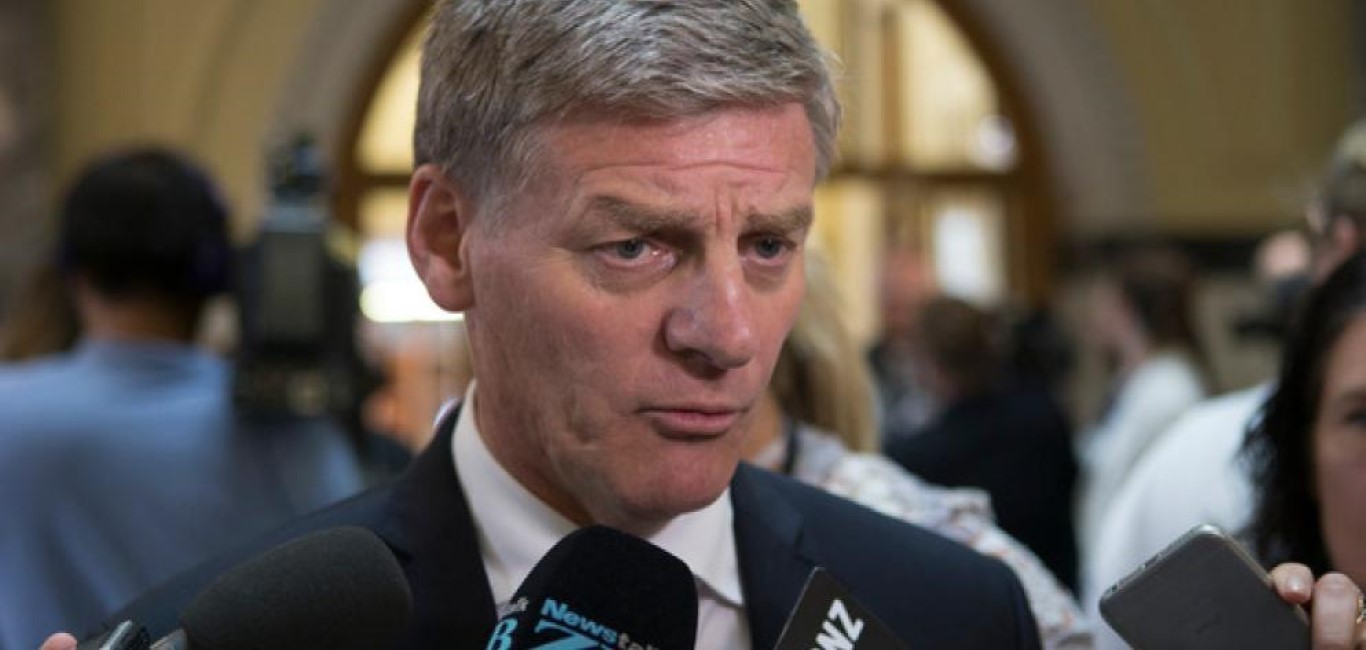 Asked why as Prime Minister he had not revealed that information during the controversy over resignations at Mr Barclay's office, Mr English said he had told police.
"I made a statement to police, the police investigated it, the investigation was completed and as far as I was concerned those issues have been dealt with.
"The substance of my statement to police is he told me there were recordings of his staff."
It is a major change of position from the Prime Minister after he came under intense pressure after it emerged he had sent text messages to former Clutha-Southland electorate chairman Stuart Davie stating Mr Barclay had recorded his former electorate agent Glenys Dickson.
It is illegal to intentionally intercept private communications you are not party to. Police investigated after a complaint from Ms Dickson, but concluded there was insufficient evidence after Mr Barclay declined to be interviewed.
The text from Mr English to Mr Davie on February 21 last year read: "He left a dictaphone running that picked up all conversations in the office. Just the office end of phone conversations. The settlement was larger than normal because of the privacy breach."
After the text exchange was reported by Newsroom, Mr English confirmed the text message was his, but repeatedly said he could not recall who told him about the alleged recording, but said it was possible that information had come from Mr Barclay.
Today, Mr Barclay categorically stated he had not told the Prime Minister about any recording. Asked directly if he used a dictaphone to record Ms Dickson, he said, "I've seen the allegations and I totally refute them".
Mr English said those statements were now a matter for Mr Barclay to consider.
During the controversy last year - and after he had sent the text message to Mr Davie confirming the recording - Mr English was asked if he knew the reasons for staff resignations in Mr Barclay's office, or if he had spoken to them, and said no: "These are issues between them and their MP, I keep pretty clear of the electorate. It's not my job to run it".
Asked today if he had lied to the public, Mr English said he had told police about what he knew.
"The statement I made was to the police, who then had the opportunity to investigate all aspects of the allegations."
Asked if Mr Barclay had lied, Mr English said, "you'll have to ask him".
Mr English's office confirmed his statement to police would be released shortly.
It and the text messages from police were not released with other information this year, after an Official Information Act application from the New Zealand Herald.