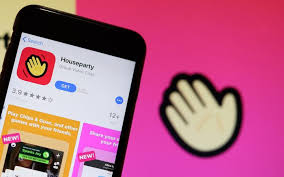 Popular video calling app Houseparty breaches its users' privacy, and tighter government controls are needed, experts say.
The app, which allows users to join video calls and play games with friends on the platform, has become New Zealand's most popular app during the Covid-19 lockdown.
But a marketing professor is sounding a warning about the viral video chat platform, which has housebound people hooked.
Under the company's privacy policy, personal data is collected automatically unless the user opts out, and even when they do some data is still collected.
Houseparty has become New Zealand's and several other countries' most downloaded mobile overnight, according to data from App Annie.
"We are physically separated, but we can still be social and this is what these apps are allowing us to do," said Ekant Veer, a professor of marketing at Canterbury University.
Houseparty, owned by the California-based Epic Games, was launched in 2016 but until this month averaged around 130,000 downloads, the Financial Times reported. Last week alone, the app managed two million.
Using its informal meeting structure - users don't need to be invited to video calls and are able to join "rooms" any of their friends are in - people have been simulating dinner parties, work drinks and gigs through Houseparty.
But its privacy statement has sparked worries users' data is being exploited for commercial means.
Gehan Gunasekara, an associate professor in commercial law at the University of Auckland, said Houseparty was a "Trojan horse".
"You're essentially allowing this app to access your smartphone and your smartphone tells a lot about you, your movement, your locations, your contacts, how often you contact people, who you communicate with, and they'll be able to basically track your every move," he said.