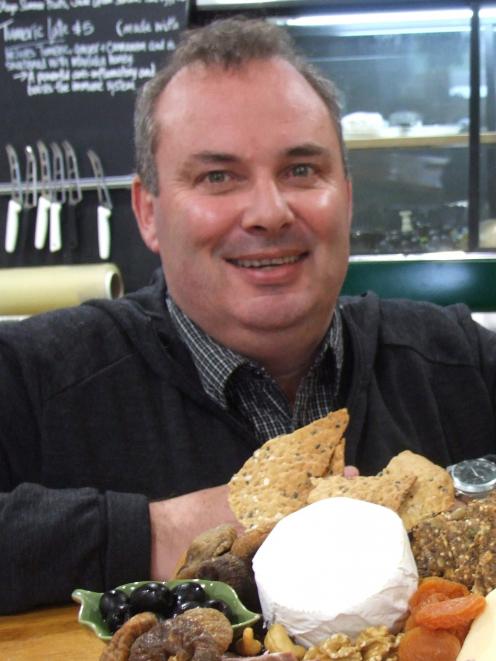 An award-winning cheese producer says a trade deal with the European Union will hurt the specialty cheese industry.
Whitestone Cheese company produces a range of products from blue cheese to feta in its Oamaru-based factory.
Whitestone Cheese chief executive Simon Berry said for cheesemakers in the specialty trade like his, news of an EU trade deal was not that great.
The domestic market was being flooded with tariff-free, cheap, subsidised specialty cheese, he said.
"These guys work on reciprocal deals so when they go into Europe they negotiate a tariff-free export for us and in return an import tariff-free to New Zealand, so it actually makes things worse off for our producers,'' Mr Berry said.
He said the playing field was not level as New Zealand producers were not subsidised and the Europeans were. Additionally, New Zealand cheesemakers had to pay the global rate for the raw products they needed.
"We can't compete when it comes to price or cost of production and so on, and so our products domestically are more expensive than the free imported European products.
"So it's great for the commodity negotiation, but when it comes through to the specialty side of things we'd like to see tariffs put in place at the border to prevent these cheap imports being flooded in.''
But Trade Minister David Parker said tariffs were not likely to be added at the border.
"I doubt that we would, no. I wouldn't think that we would.''
Mr Parker was asked if he understood the cheese producers' concerns.
"I think that New Zealand is on a route from volume to value, that we've got increasingly sophisticated cheese products that we will sell into the New Zealand market and into the European market in the future - it's an overall upside for the dairy industry.''
Export New Zealand's executive director Catherine Beard said an EU trade deal would bring benefits across the board.
She did not see any problems with geographic indicators and said it could work in New Zealand's favour.
"Because we do, for example, have quite a global reputation for sauvignon blanc and in particular Marlborough and particular wine regions in New Zealand, so I think our wine industry has been working hard over the years to build a reputation of quality, and if we can have our geographic areas recognised in these sorts of trade agreements that gives them all sorts of protection and takes that brand globally.''
Horticulture New Zealand chief executive Mike Chapman said New Zealand was one of the few countries that faced barriers to the EU market.
"Onions, apples, kiwifruit will all benefit from this, plus it will also open up opportunities for other vegetables and fruit that might not be being exported to Europe,'' Mr Chapman said.