A mother-of-two says she had no choice but to return her sick baby to her 'swamp house' after she was discharged from hospital.
Dawn Robbie forced her landlord to fix an ankle-deep swamp under their Papakura rental last month.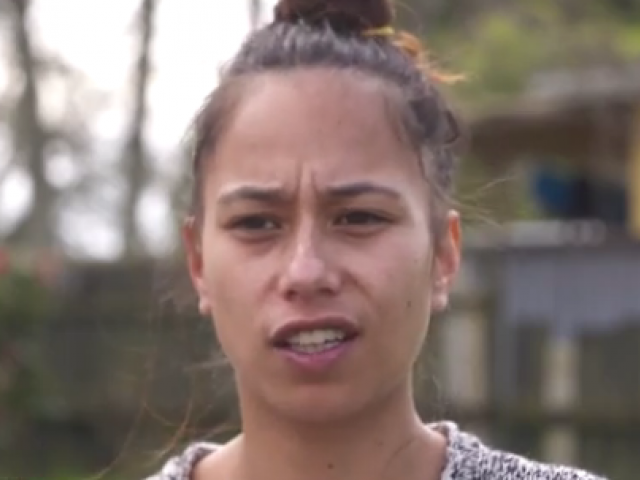 Her eleven-month-old daughter, Atamārie, was admitted to Middlemore Hospital's intensive care unit with bronchiolitis last weekend.
She was discharged on Thursday and Ms Robbie said she was worried her daughter, who had already been sick with the illness twice this winter, could fall ill again.
"She's sleeping in the lounge and we have our gas heater running.
"We've got ventilation and our windows open... it seems like she gets sick every three months.
"That's what [can be seen] through the discharge paperwork of the hosptial, but it seems like every time she goes it gets worse".
A medical letter about Atamārie's third hospital admission for bronchiolitis stated damp, cold living conditions increased the likelihood and severity of breathing problems in infants.
Ms Robbie said it was hard to return to the same rental property that she believed had contributed to her daughter's breathing illness.
"I feel kind of a let down in myself as a parent.
"It is a choice to be homeless and either sleep in my car with my kids or to sleep on the couches of people with my two kids.
"We pay $520 a week in an unhealthy home. We've got nowhere else to go."
The Papakura rental home was labelled an "absolute disgrace" by Housing Minister Phil Twyford last month and deemed unsanitary by Auckland Council, which gave the landlord 10 days to resolve the property's issues.
Ms Robbie said she had applied for five other rental properties and had her fingers crossed one of the applications would be successful.