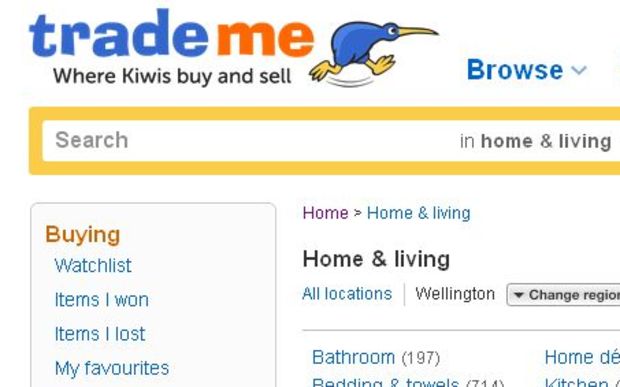 New Zealand's fifth biggest website - TradeMe - says it has turned down a quarter of police requests for information in the last year.
The site received 1348 inquiries in the year to the end of June - mainly related to stolen goods, drugs and non-delivery of items - although the number of requests for information from TradeMe have dropped significantly in the last year, its annual transparency report shows.
Requests from government departments, police and dispute settlement agencies had reduced by 14.5% overall in the last year to just under 1800, and this has been steadily reducing since 2013, Trade Me head of policy and compliance James Ryan said.
Requests for information are still keeping the TradeMe Trust and Safety team busy though, with police regularly using the site's data to assist investigations.
Of the 1795 inquiries submitted in the year ending June 2018, 75% came from police.
Police requests this year related largely to stolen goods, drugs and purchases that had not been delivered.
There were also 79 requests of information made regarding homicides or missing people, and 58 related to child exploitation.
The overall number of police requests has dropped, but
25% of those requests were denied.
The primary reason for denial is police can be searching for someone who does not use the online trading site, meaning the request is pushed back, Mr Ryan said.
"We often have a discussion with the police and make sure what they are requesting is actually related to the investigation they are undertaking and if it doesn't match up, we'll push back.''