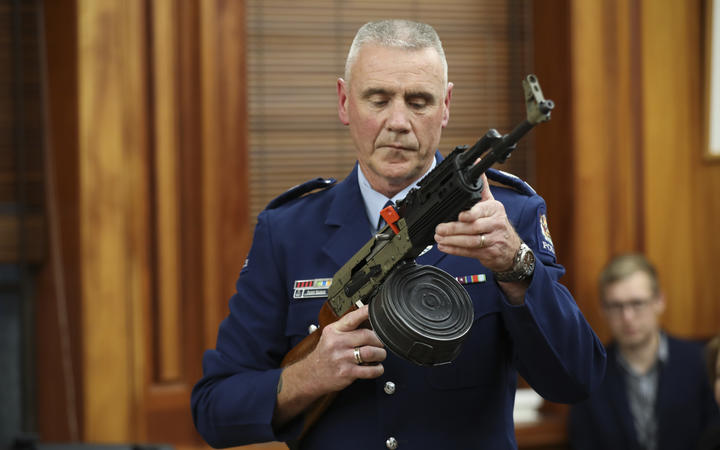 MPs have been deluged with thousands of submissions on the fast-tracked gun legislation which will ban most types of semi-automatic firearms.
But there are concerns about the pace of change, with just one day set aside for oral submissions from the public, and fears the implications have not had enough time to be thought through.
Timaru farmer and gun owner Miles Anderson is a spokesperson for Federated Farmers. He is one of a few dozen people to be invited to present to MPs tomorrow on the new gun ban and buy-back.
He said he has had one day's notice because of the compressed timeline.
"Well it's not ideal, the timeframe makes it harder to put forward a well considered and worked on submission."
Usually people apply to address MPs in person. This time, a select group of about 25 people are to present - they'll each get ten to fifteen minutes.
Labour MP and committee chair Michael Wood said the submitters were chosen to represent a cross-section of views.
"This is a shorter timeframe than usual, but we are dealing with a situation in which 50 people were murdered by one of these weapons.
"And the New Zealand public expect us to move with some reasonable speed on this issue, while making sure there is some oversight of the legislation."
ACT's David Seymour has been the sole voice of opposition during the gun debate - chiefly upset about the pace of change.
He said MPs were showing total contempt for the law-making process.
"I don't think people are taking seriously enough the desecration of democracy by taking out the whole part where we actually listen to the public and consult before we make a law that affects them."
But National Party leader Simon Bridges is comfortable with the timeline.
"There's a sense of urgency and unity now, the government is seizing upon that, I get that and we're up for that."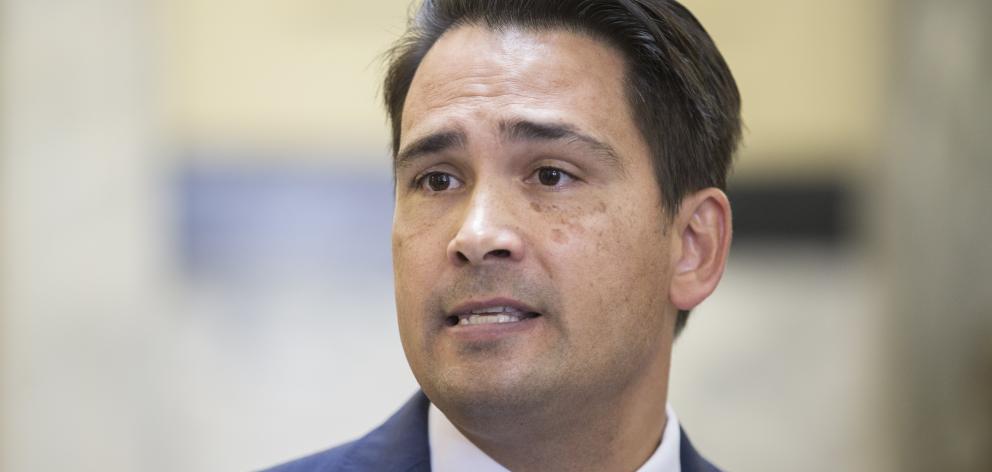 Prime Minister Jacinda Ardern said the ban was relatively straightforward and had near unanimous support in Parliament.
"If everyone's in agreement then understandably there's good to move quickly."
People are also welcome to write in with their feedback on the bill - several thousand have already done so since yesterday.
The deadline for written submissions closes at 6pm tomorrow, after which MPs will take stock and consider if any changes need to be made.
Gun owners being 'completely ignored'
Gun traders and competition shooters are urging the government to put the brakes on the fast-track changes, warning the implications have not been weighed up.
Jim Yates is the chief executive of Guns NZ, which runs a retail store in Rotorua and an online shop.
He started the company six years ago to bring in high quality rifles, pistols and accessories for the competitive shooters.
They typically hold e-endorsments on their gun licences, which are part of the proposed ban.
He said lawmakers should not ignore them.
"Every little community in New Zealand has a rifle club, a pistol club, a skeet club and this is where everybody gets together with their friends and enjoys their sport.
"People with [firearms] licences in this country and their families represent probably 10-15 percent of the New Zealand population, but we're just being completely ignored," he said.
Deerstalkers Association spokesperson Bill O'Leary said quite a few of its members were competition shooters and the proposed ban would spell the end of those events.
He said competitors had a lot to lose.
"The investment in not only the cost of the firearm that they've been using ... but there's also the fact that people have put time and effort and ... made a significant commitment to honing their skills in a significant competition," Mr O'Leary said.
Mr Yates said the implications of a ban had not been thought through.
"The amount of money that New Zealand will lose in tourist revenue from the competition shooting is in the tens of millions of dollars, because this country hosts numerous international events all over the country at various venues, that now are illegal," Mr Yates said.
He said he believed the $100 to $200 million estimate for the cost of the buy back was way too low, estimating it could cost the government up to $1.5 billion.
Gun dealers excluded will be hit hard - Guns NZ CEO
The government has also said it had no plans to reimburse dealers like Mr Yates, and he said that was unfair.
"Dealers ... were granted permission by the police to run a business and to import firearms for their customers and for them to now say, that these people have no rights but all their customers have rights for reimbursement, isn't right in a democratic society," he said.
And he said Mr Nash's suggestion that dealers could return their stock to suppliers was laughable.
"As far as (Stuart) Nash is concerned, 'well dealers can just send it back overseas' well you can't do that, it's impractical.
"Stuff has been on the shelves for two or three years. Old models, old products, whose going to pay for that? Most of the stuff has end use agreements for New Zealand, it can't be sent out of New Zealand," he said.
Mr Nash said at this stage dealers were not part of the buy-back scheme, but they were welcome to make a submission.