Scientists are waiting for a sample from the Air New Zealand crew member who tested positive for Covid-19 after a flight to China.
The crew are due back in New Zealand this morning, and will be isolated and re-tested.
The crew member tested negative before leaving on the trip, but tested positive once the plane had arrived in Shanghai.
Dr Jemma Geoghegan, a virologist at the University of Otago, said she and other researchers are eager to get a sample to help identify the strain of virus involved.
She said it is difficult to know how someone got the virus when there is no known contact with anyone who had the infection.
"So the only way we can determine perhaps where and when this person became infected is to look at the genome sequence and to compare it to the genome sequences that we have already for the cases that we've had in New Zealand."
But Geoghegan said that will not necessarily provide answers.
It is very likely given that this person is a cabin crew member that the infection could have been contracted in a different part of the world, she said.
"If it is a global case, some international case that this person got infected from then the genome sequence might not exist, so there are challenges."
It is also possible it is an historic infection which may mean there is not enough virus present to be able to sequence a genome, she said.
Geoghegan said it is important to remember that a negative Covid-19 test does not necessarily mean that the person does not have the virus.
"A negative test means that there's not enough virus present in the person to detect at that time.
"We've seen this quite a lot of times before, often people will get pre-departure tests even before they come to New Zealand and then show a positive test during their stay in managed quarantine and isolation."
Geoghegan said some research she undertook in conjunction with ESR and the Ministry of Health showed there is very strong evidence that transmission of Covid-19 can occur on a plane during a flight.
She said they looked at a group of people who arrived in New Zealand on the same flight.
"They didn't know each other and their only contact was during the flight," she said.
During their stay in quarantine they tested positive for coronavirus and the plane's seating plan showed they were all seated within a few rows of each other, she said.
"It was very strong evidence that these cases that were genomically linked was actually the transmission occurred during the flight."
She said most of them had tested negative for Covid-19 a few days before the flight.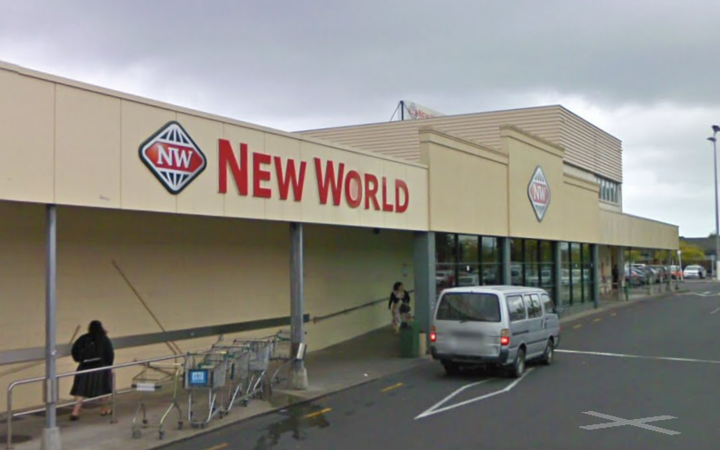 MORE PLACES CREW MEMBER VISITED 
More Aucklanders are being asked to self-isolate and be tested for Covid-19 as a precautionary measure.
Yesterday, the ministry advised people who had visited Animates Manukau on Saturday, November 21 about 1.20pm to get tested, and isolate until a negative result is returned.
The Auckland Regional Public Health Service (ARPHS) has released information on more locations where the person had visited prior to leaving the country.
All staff at Resene Mount Roskill who were working Friday about midday should also seek a test and self-isolate until results come out. Shoppers only need to watch for symptoms, and the ARPHS advice is they do not need to isolate unless symptoms develop.
Staff and shoppers who visited four other businesses are asked to watch for symptoms, and if they develop seek a test.
These are: BP on Coronation Road in Mangere on Friday morning, Countdown Papatoetoe on Friday afternoon, New World Papatoetoe that evening, and the pharmacy at Countdown Greenlane on Saturday at midday.
"Members of the public in these locations at these times are considered to be at very low risk, but should follow usual public health advice and get tested and isolate if they develop symptoms," ARPHS said.
"Anyone who was at these locations who develops symptoms should ring Healthline on 0800 358 5453 or their GP, and say they are a casual contact."
The symptoms of Covid-19 are a new or worsening cough, sore throat, runny nose, loss of sense of smell, difficulty breathing or fever.
The person tested negative on Wednesday, November 18 and tested positive four days later in Shanghai, where there has been an outbreak of Covid cases, including staff at the airport. For New Zealand's purposes, the case is deemed under investigation.
Minister in charge of Covid-19 Response Chris Hipkins said the Government had still not ruled out the possibility the crew member was infected in New Zealand, and the ministry was contact tracing as though the person had tested positive here.
Locations visited by crew member include:
Friday, November 20
9.28am-9.35am, BP Connect at 154 Coronation Rd, Mangere
11.45am - 12.15pm, Resene, Mt Roskill
2.45pm - 2.51pm, Countdown, Papatoetoe
7.29pm - 7.43pm, New World, Papatoetoe
Saturday, November 21
12.34pm - 12.42pm, Pharmacy at Countdown Greenlane
1.20pm - 2.11pm, Animates Manukau