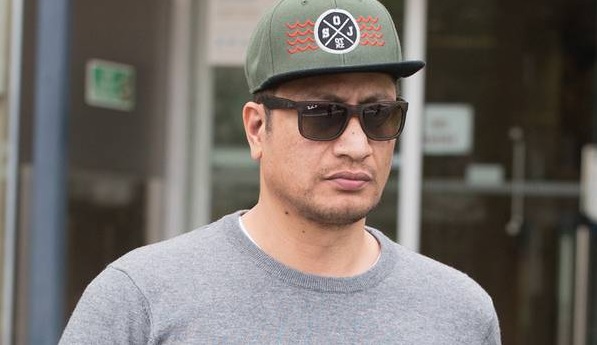 Hip-hop artist Scribe has been denied bail and kept in custody after an alleged breach of a 24-hour curfew.
The chart-topping New Zealand rapper, whose real name is Malo Ioane Luafutu, was arrested after an alleged breach of bail in Christchurch last week.
It's alleged police stopped him riding his bike late at night.
The 39-year-old appeared at Christchurch District Court this afternoon via audio visual link from custody.
His lawyer Elizabeth Bulger applied for bail, which police opposed. He's been in court for multiple bail breaches over the past year.
Judge Tom Gilbert denied the bail application and remanded him in custody until September 25 when he is due to be sentenced on a charge of methamphetamine possession.
A supporter shouted support from the public gallery at the end of his court appearance today.
Scribe had five other charges, including further drug allegations, bail breaches, and possession of an offensive weapon, dismissed after a judge-alone trial at Christchurch District Court in March.
The father-of-four denied swearing, shouting, wielding the baseball bat, or tapping the car with his bat.
But he is also due to stand trial on six other domestic-related charges, including four alleged protection order breaches, male assaults female, and assault with intent to injure.
He has denied the charges and has a case review hearing scheduled at Christchurch District Court on September 27.
The rapper's star began to rise when he released his debut album The Crusader - a nod to the Canterbury rugby team - in 2003.