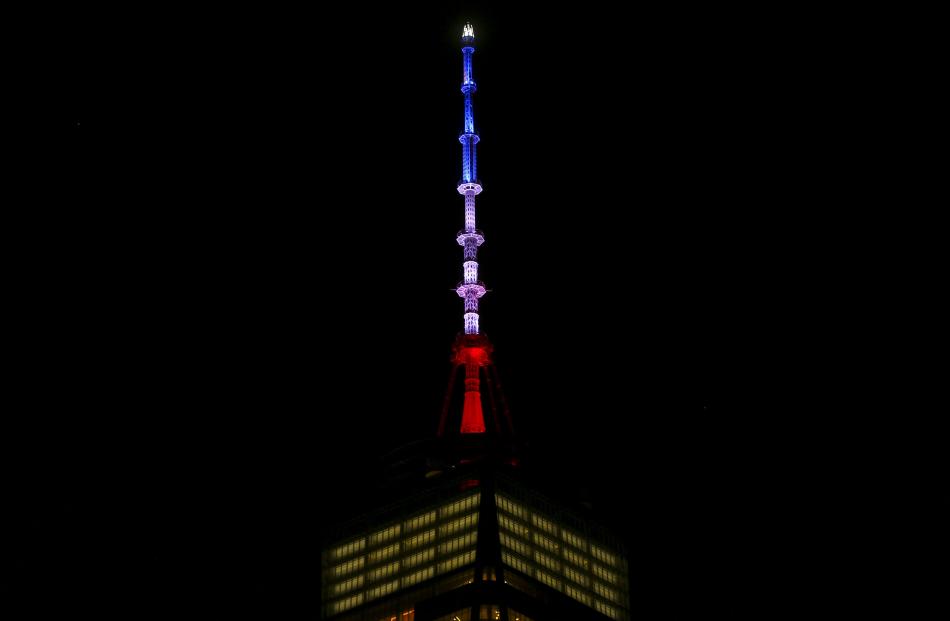 Auckland's Sky Tower will tonight be lit by the colours of the French flag to show solidarity with Paris in the wake of today's terrorist attacks.
It will join a host of iconic buildings around the world to be illuminated in blue, white and red.
The Eiffel Tower has now gone dark in memory of the terror victims.
The spire of New York's One World Trade Centre was also lit in the tricolore today, as was Wembley Stadium in England and the Christ the Redeemer statue in Rio de Janeiro, Brazil.
The Sydney Opera House is also expected to follow suit this evening.