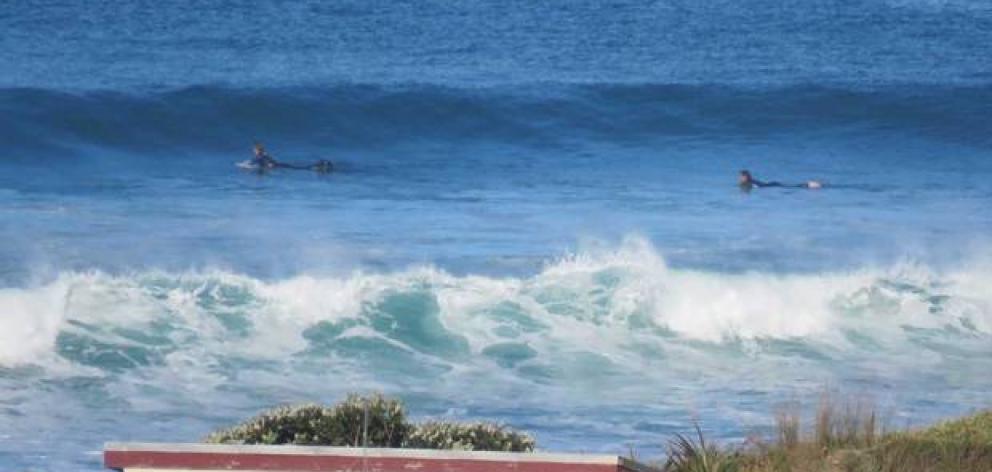 A great white shark attack at Baylys Beach isn't keeping locals out of the water - with plucky surfers braving the waves the morning after a man escaped the shark with bites and a bitten board.
The victim, a man in his 20s from Whangarei, sustained moderate injuries in the Northland attack, which happened around 6pm yesterday.
His surfboard wasn't so lucky - it was left with bite marks, a crack and a jagged tooth buried in the body of the board.
He was flown to Whangarei Hospital. A hospital spokesperson this morning said the man had been transferred to a ward, and was in a stable condition.
The attack took place at Baylys Beach, near Dargaville - believed to be the first recorded attack in the Northland region.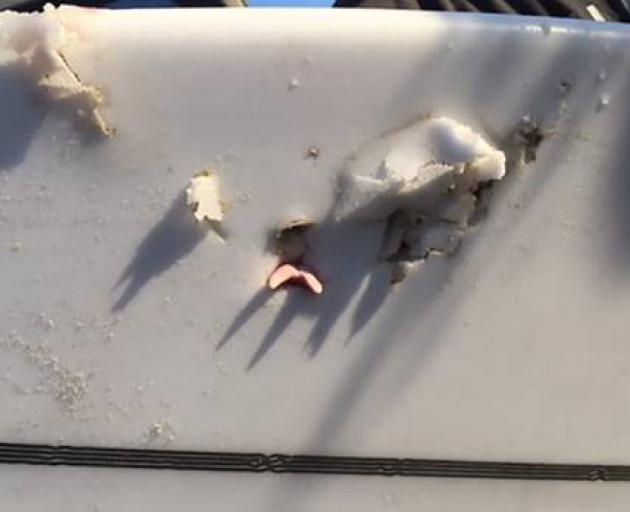 Baylys Beach resident Ken Cashin had been keeping an eye on the waters since watching the incident unfold on the beach below his property yesterday evening.
The beach had been fairly deserted earlier this morning, he said, but he had watched a couple of surfers jump on their boards around 9am and head out into the waves.
"The surf today looks absolutely wonderful," he said. "I think surfies would have quite a bit of fun this morning."
Cashin said it had been hard to tell just how bad the man's injuries were from his spot on the hill, though he had witnessed the man moving around following the attack.
"He did walk… you can see in one of the photos he was standing talking to people near the ambulance."
Cashin ran a Facebook site where he uploaded photos of the Kauri Coast and Kaipara - so he snapped a few images of the incident to keep other locals updated.
Another local had recently told him there were "plenty of sharks around".
This was the first shark attack he had heard of in the area in around two decades.