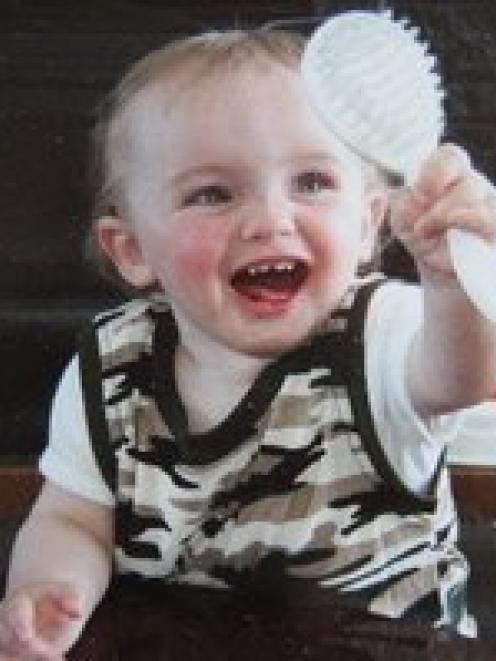 Assault victim Caleb Skinner has been moved out of intensive care and his parents feel very lucky to still have him.
The 2-year-old was seriously injured on Monday evening in a George St home and had to be revived by ambulance staff. The toddler was in an induced coma in Auckland's Starship hospital until yesterday because of head injuries.
His dad, Daryll Skinner, told the Times-Age his son was more "alert" yesterday morning and speaking the odd short sentence. Caleb was being moved to a ward which would allow them to stay overnight with him, he said.
"Sometimes when he talks he is hard to understand but he does say mum and dad. He babbles a bit and has a definite 'no' when he doesn't want the nurses or doctors near him. He tells them to 'go away'."
It would be a tough road ahead for the next three weeks, Mr Skinner said. "They still don't know how much brain damage he has suffered yet ... we feel very lucky to still have him around. It was touch and go there for a while. He's a strong kid, though, and getting better."
Arriving in Auckland with their son, the parents, who are separated, said they were struggling for clothing.
Ronald McDonald House has provided them with free accommodation and Starship nurses and doctors have been supportive and helpful.
"It's not been easy. We are washing our clothes over and over. They have told us we could be here for a while yet; maybe a month or so. Jo and I are holding up, though. We need to be here for our boy."
- by Cherie Taylor of the Wairarapa Times-Age