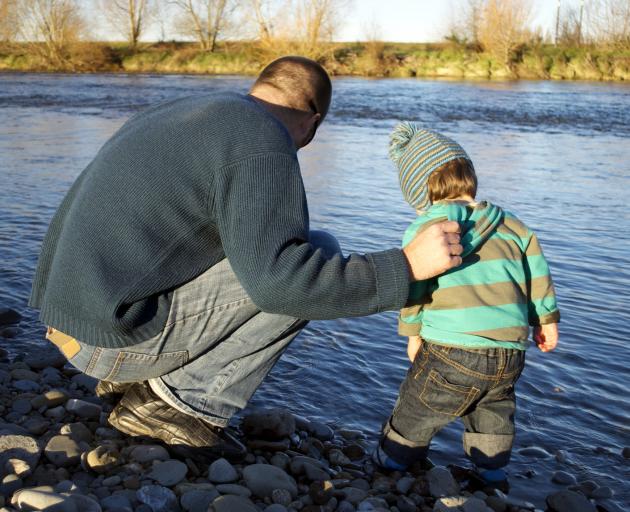 Urban areas have the biggest problem with polluted freshwater, but rural areas are showing a faster-declining trend in the quality of fresh water in lakes, rivers and streams, says the first report on New Zealand's freshwater resources under the two-year-old Environmental Reporting Act.
Prepared by Statistics NZ and the Ministry for the Environment, the Fresh Water 2017 report confirmed there are "serious challenges" facing New Zealand waterways and the native species they support.
It warns that even with recent improvements in data collection, there are still large measurement gaps and some potential for a bias towards poor results because "many monitored sites tend to be in areas of known, or suspected, issues".
The picture is also variable around the country because of different types of land use, geographies and fresh water catchments and variable quality of data collected by local government bodies where national standards are not in place.
The report also raises questions about the suitability of the Government's proposed 'swimmability' standard for freshwater bodies, since it relates to human health considerations rather than those of, for example, native flora and fauna living in fresh water bodies.
Its primary measures are levels of nitrate-nitrogen, phosphorous, e.coli, and total water volumes being used in each region.
In monitored rivers, it found worsening nitrate-nitrogen trends in 55% of cases, and improvement in 28% between 2004 and 2013. The opposite trend applied to levels of dissolved reactive phosphorous, with 42% of monitored sites showing improvement and 25% worsening over the same time period.
However, "the vast majority (99%) of rivers do not have nitrate-nitrogen levels high enough to be toxic to most freshwater species".
"Dissolved reactive phosphorous concentration was three times higher in the urban class and 2.5 times in the pastoral class, compared with the native class", based on data collected between 2009 and 2013.
"Of total river segment length of large rivers, 83 percent was not expected to have regular or extended algal blooms."
On e.coli measurements - a survey of human and animal faeces in water - found concentrations were 22% higher in urban areas than in native forests, while pastoral farming areas showed concentrations 9.5 times higher than freshwater bodies in native forest areas.
"The report highlights that New Zealand's fresh water challenges vary significantly across the country and that the problems have arisen due to agricultural and urban development over many decades," said Environment Minister Nick Smith.
"The overall picture is that pollution from nitrates is increasing, from phosphates is decreasing, from e.coli is stable and that water clarity had been deteriorating but has improved over the past decade."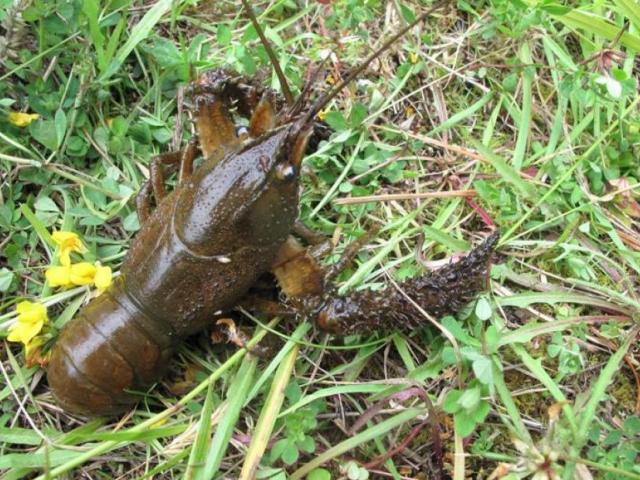 The report comes a fortnight after the publication of a fast-tracked report from the Prime Minister's Chief Science Adviser, Peter Gluckman, which reached similar conclusions but endorsed the general thrust of the Government's freshwater reforms.
The latest report makes grim reading on the state of native species living in freshwater bodies, with 72% of the 39 native fish species examined being either threatened with or at risk of extinction.
Likewise, of 435 freshwater insects and invertebrate animals such as freshwater crayfish, 34% were either under threat or risk of extinction. Of 537 plant types reported on, 31% were under threat or risk of extinction.
Irrigation was found to make up 51% of all fresh water allocated for use in agricultural irrigation, of which 65% was allocated in Canterbury.
A further 14% is used in the water supply to households and another 13% to industrial users. However, those figures are based on quantities granted in resource consents rather than actual quantities used.
Mandatory water metering by large users was only introduced in 2010 and did not become universal until November last year, meaning repeat versions of the report in the future will contain more detailed data.
Data deficiencies generally were an issue, the ministry and official statistician found.
"A key takeaway from this report is that we need to get better at collecting and reporting consistent data on fresh water," say secretary for the environment Vicky Roberston and government statistician Liz MacPherson.
"We present a story with the information we have, but there are things we inherently know are an issue, but we lack the quantitative evidence to show exactly how these affect the fresh water environment."
- By Pattrick Smellie from BusinessDesk