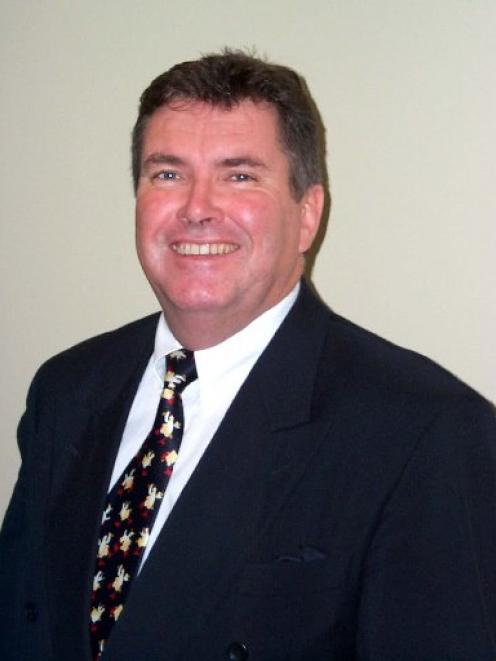 The family of a New Zealand man killed in a Thai hotel have angrily rejected claims he pulled a knife on his accused murderer and demanded sex after the pair smoked marijuana.
Mr Jones, 56, from Westport, who was president of the World Croquet Federation, was stabbed in an apartment in the Thai resort town of Pattaya last week.
Thai police have arrested and charged Mohamad Shanar Ryad, 21, a former Syrian Army commando, with Mr Jones' murder.
Ryad is also accused of stealing Mr Jones' laptop computer, wrist watch and mobile phone, which have not been recovered.
He is a UN-registered refugee who fled to Thailand following the recent uprising in Syria.
He was working as a chef in a Lebanese restaurant when he claims Mr Jones invited him to his rented apartment to smoke marijuana.
The local Pattaya One newspaper reported that during a police a reconstruction of events at the apartment Ryad claimed that Mr Jones picked up a knife and demanded the pair had sex.
An argument followed, during which Ryad claimed he was able to turn the knife on Mr Jones, "who literally stabbed himself''.
But Robert McMillan, Mr Jones' brother-in-law, has angrily rejected the claims of Ryad.
He said the results of the post mortem were complete and no traces of cannabis were found.
Mr McMillan also poured scorn on the rest of Ryad's story and was angry the dramatic re-enactment of Mr Jones' death was broadcast on television.
"We know damn well he didn't smoke marijuana. It's utter rubbish. This guy is on a murder charge, he will say anything to get off.
"I think his claims should have been kept out of the public until the trial. It's grossly unfair to accuse someone of something like this, when they can't fight back.''
Mr McMillan also criticised the media for publishing "untried information''.
Mr Jones had just started a six week holiday in Thailand on his way back from a world croquet championship tournament in London.
Long-time friend Paul Archer told the Westport News the death was "an absolute tragedy''.
"I'm reeling from the shock of it. It's been a brutal, brutal death
"He's world president of croquet, he's a JP, he's a QSM. He's hugely involved in the Westport community as he was in the Wellington community ... he was selfless with his time.''
Mr Jones, a late convert to Catholicism, played the organ in Westport's St Canice's Church and was a volunteer helper at the O'Conor Memorial Rest Home. He returned to Westport about five years ago to look after his ailing mother, Jean, who died last year.
- Additional reporting NZPA