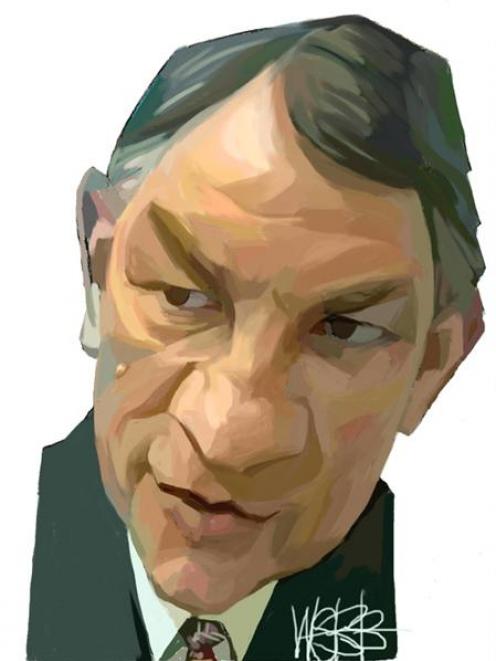 Labour leadership aspirant Phil Goff has fuelled unwanted talk over the Labour leadership and electoral defeat in untimely comments aired during one of the most critical weeks of this Government's term.
Mr Goff, who has spent 25 years in Parliament, is usually a highly disciplined MP in a caucus that is the most disciplined in 15 years.
Yet in an interview last night he canvassed the prospect of defeat - "Sure, there's a prospect we might lose the election" - and contemplated the possibility of replacing Helen Clark "if I felt that I was the best person in that position and that Helen had stood aside voluntarily".
Asked if he had an ambition to be Labour leader after Helen Clark had gone, he said, "It's not an overwhelming ambition."
There is no suggestion Miss Clark's leadership is or will be under threat before the election and Mr Goff said he was "100%" behind her.
But the controversy around the comments before tomorrow's important tax-cutting budget is unwelcome in Labour, which is accusing the media of "a beat-up".
Mr Goff did little yesterday to make amends for his public admission that he wants Miss Clark's job if Labour loses the election.
"There is no question about leadership at the moment," he told reporters yesterday when questioned about a pre-recorded interview which screened last night on Alt TV.
A seasoned politician who wanted to end discussion about leadership would normally give such an answer unconditionally, without riders such as "at the moment".
It is no secret Mr Goff wants to be Labour leader at some point, but this is the first time he has acknowledged it publicly, and it is the first time a senior Labour MP has openly contemplated defeat.
The interview was with actor and broadcaster Oliver Driver on the Let's be Frank show, and was a very informal interview.
His comments opened the door for National Party leader John Key to raise it in Parliament.
Miss Clark, Labour leader for 14 and a-half years, hit back: "As the member is the fifth leader of the National Party I have dealt with, I would say there are rather more loyalty issues over there, including one from the person sitting next to him [deputy leader Bill English]."
The caucus closed ranks last night and no MP the Herald spoke to was prepared to criticise Mr Goff.
But what happens after the next election has been the subject of much internal discussion in Labour for months.
Mr Goff is seen as the likely successor to Miss Clark if Labour loses badly.
Steve Maharey was once seen as a contender from the left, but he is retiring to become vice-chancellor of Massey University.
Trevor Mallard's prospects have dwindled in the past two years as controversies have enveloped him.
David Cunliffe is thought to have leadership ambitions as well but is inexperienced and may stand more of a show as deputy.
Other possible deputies are Maryan Street and Shane Jones.
- By Audrey Young.