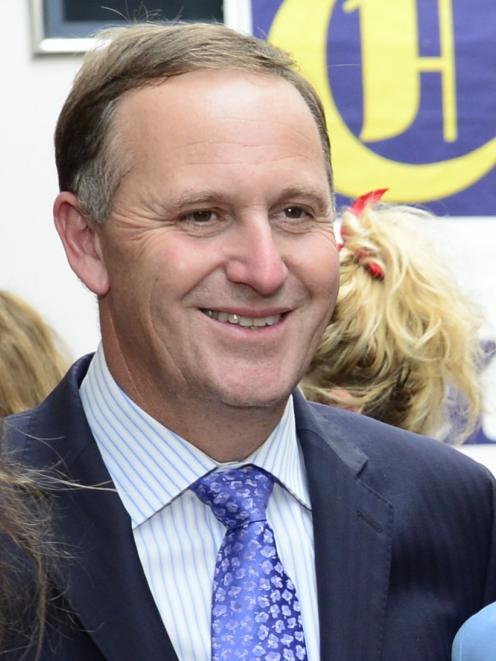 Prime Minister John Key is still confident the New Zealand public will look to National in the next election, despite a recent surge of popularity for the Labour Party.
A TVNZ Colmar-Brunton poll, the first poll since the Labour Party's conference two weeks ago, showed Labour's support had not been dented by the unsettling events of the last two weeks.
Labour has risen three percentage points to 35 per cent of the party vote, its highest level since last year's general election.
With the support of the Greens, which rose one point to 13 per cent, Labour would hold 62 seats - enough to form a government if an election was held today.
Key dismissed the results as a "natural recovery" from Labour.
"They were real historic lows. I mean they had a disastrous election in 2011 like we did in 2002 so they're really getting that support back from New Zealand First and others," he told TV One's Breakfast.
He said the challenge for National was finding coalition partners in order to stay in government.
"So for a start-off New Zealand First would go with Labour but the question is would New Zealand First get back because a lot of Labour voters voted New Zealand First in 2011 because they knew that their team wasn't going to get there so they went over to the other side," he said.
Mr Key accepted that New Zealanders were frustrated when it came to issues like unemployment.
"Internationally we are held back from those big winds, but we have to be realistic about that.
"From our point of view, my point of view, sometimes you've just got to do what's absolutely right. So if you take, say, the deficit, we're going to be back in surplus by 2014 - 15."
While the 2014 election will be "tight", Key believes a majority of New Zealanders will cast their vote for National.
"The public tend to work it out. I mean in the end I think they'll look down the barrel of the camera at the TV One first debate and I think they'll say 'do we want National and whoever else, or do we want Labour, the Greens and New Zealand First?', and I think they'll look at us."
An increase in popularity for Labour leader David Shearer has been attributed to a stirring speech at the party's conference, and unanimous support from his MPs three days later after taking a tough stance on MP David Cunliffe's leadership challenge and calling an urgent caucus vote.
He also made a major policy announcement, promising that the party would build 100,000 affordable homes in 10 years if elected.