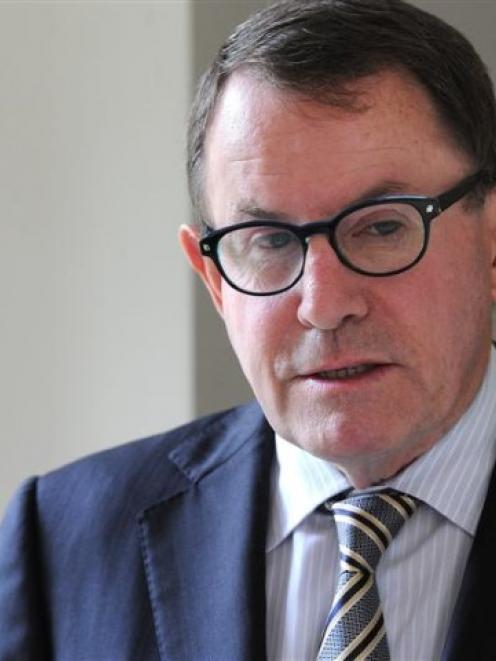 When questioned by police about donations to his failed 2010 Auckland mayoralty bid, ACT MP John Banks said he had "no recollection" of receiving money from SkyCity and "no actual knowledge" of contributions from Kim Dotcom.
On the fourth day of Banks' trial on a charge of filing a false electoral return, the High Court at Auckland is hearing an audio recording of a June 2012 police interview with Banks at his lawyer's chambers.
When asked about the donations, he said: "SkyCity – no recollection of receiving the donation. Mega Upload [Mr Dotcom], no actual knowledge of the donation since before the publicity."
Banks is defending a charge of filing a false electoral return in 2010 where he allegedly knowingly received political donations from Mr Dotcom and SkyCity that were recorded as anonymous.
The allegations against relate to two $25,000 donations from Megastuff Ltd on Mr Dotcom's behalf in June 2010 and $15,000 from SkyCity in May that year.
"We received legal advice back in 2007 about the whole use of donations. I recall the legal advice was we would set up a secret trust or we could do it in good faith in the spirit of the law, which we did and I did every campaign since 2001," Banks said.
Banks said that in 2010, he asked hundreds of people for money and the campaign received about 500 cheques.
When asked about the campaign team's record-keeping, Banks said he never asked to see any records.
He signed the electoral return on the basis that campaign treasurer Lance Hutchison had filled it out to the best of his knowledge.
Banks said he did no cross-referencing or checking the donations against the return as he had confidence in Mr Hutchison.
Banks said the workload of standing for mayor was "mind-bending".
"Every morning, every afternoon, every night, every day for 18 months, the work load was mind-bending. I'd never do it again, especially if I knew I was going to lose – back-breaking, mind-bending."
The trial continues.
- Jimmy Ellingham of APNZ