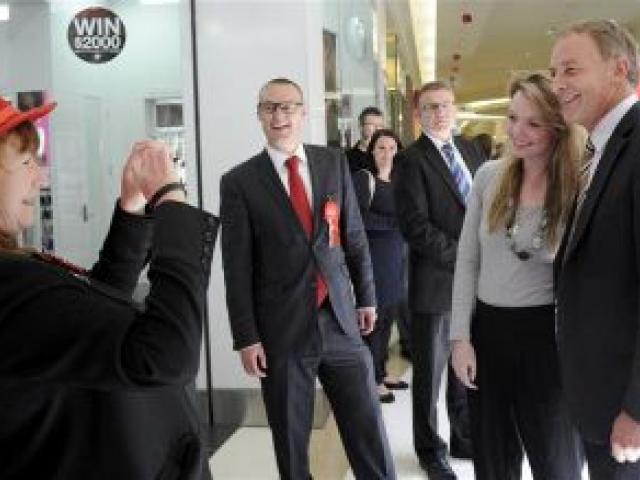 Meridian Mall shop worker Caitlin Roberts gets Dunedin South MP Clare Curran to take her picture with Phil Goff, while Dunedin North candidate Dr David Clark looks on.
Asked if she was a fan of the opposition leader, Ms Roberts said: "I am, I am. He's awesome."
Diners at the mall's food court must have wondered what hit them when an entourage including Mr Goff, hangers-on and a phalanx of media swept through.
Concern about child-care cuts and the low minimum wage were raised by members of the public with Mr Goff, who was well received at the mall, met.