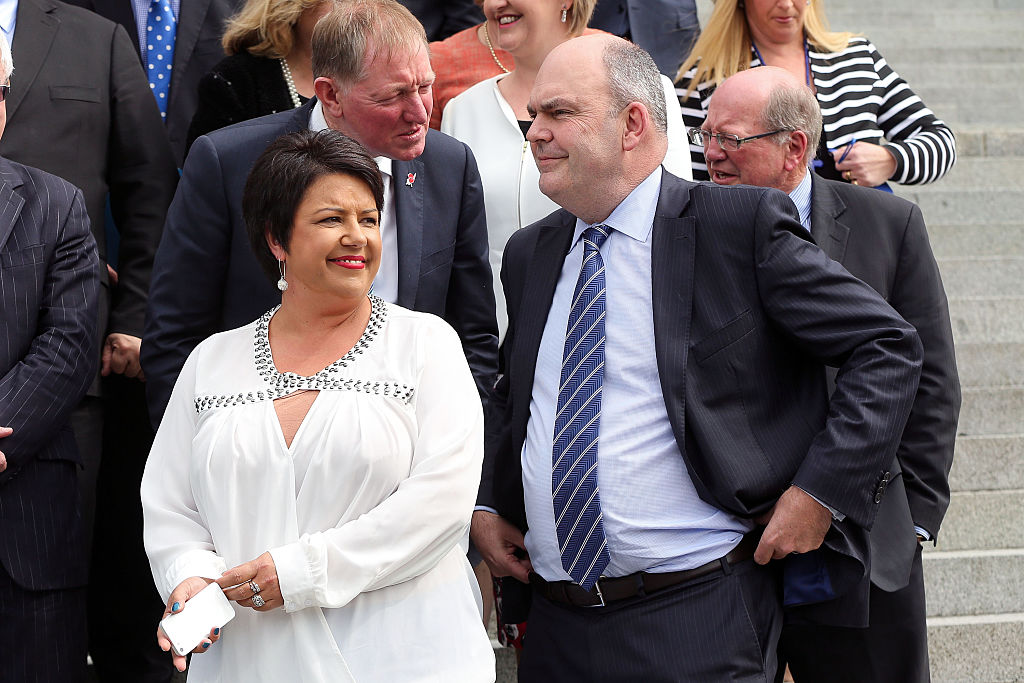 Those vying to replace Bill English as National leader are holding off on announcing their bids until later this week to give English a day for his announcement to sink in.
Possible contenders Mark Mitchell and Judith Collins were not commenting, saying it was English's day.
It appears the caucus had agreed not to make any announcements today out of respect for English.
Simon Bridges, Amy Adams and Jonathan Coleman, who are also considered likely to make a bid, are yet to be contacted.
Party whip Jami-Lee Ross also declined to discuss the process of the leadership election.
There is also a question mark about whether Steven Joyce will look at it.
English's deputy Paula Bennett is yet to make her own plans clear but is unlikely to go for the leadership.
National's leader is voted in by caucus and MPs believed the numbers of contenders would narrow down to two or three as the support levels became clearer.
That had happened when English was elected to take over from John Key at the end of 2016.
Few MPs had expected English to step down so soon so there had been little work "doing the numbers" on replacements.
English's announcement caught most of National's MPs by surprise. That appears to have included some contenders – Bridges was trapped in Tauranga by weather.
English said only Bennett and Joyce were told in advance.
Despite ongoing speculation about English's plans, MPs spoken to said they had not expected him to step down so soon.
Todd Muller was not at the caucus meeting where English and said he was saddened at English's decision.
"He's made his decision and I deeply respect that decision. He's got extraordinary values and I've seen them in action over many years. The National Party will notice him not being a part of it."
He would not comment on who he thought was best placed to take over.
Melissa Lee had just landed from the Winter Olympics in Korea when she heard the news. She said she was "very sad" and had not expected it.