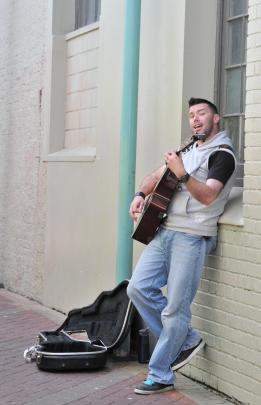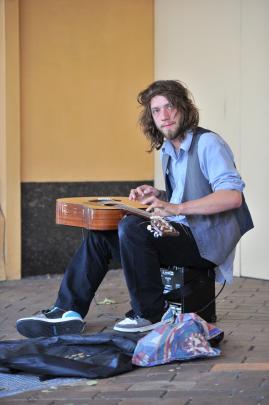 The Hook family siblings were out in force busking in Dunedin on Saturday.
Playing Christmas songs to raise money to attend a violin camp in Christchurch in June, are (from left) Serenity (7) and Leon (14), Sebastian (10) and Sophelia (12). Their mother, Misao Hook, said she was ''very proud'' of her children for the hard work they put in both busking and practising.
Elsewhere in Dunedin, other buskers also entertained Christmas shoppers.