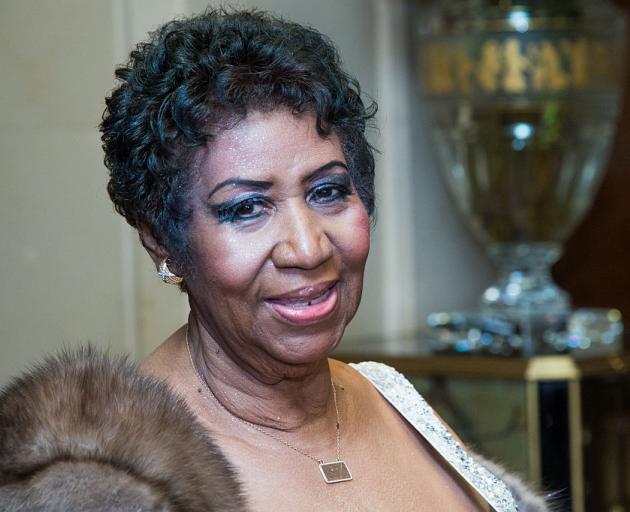 A funeral for legendary singer Aretha Franklin has been scheduled for August 31 in Detroit, following a two-day public viewing of her casket, and her body will be entombed at a family gravesite, relatives have announced.
Franklin, the preacher's daughter who became the long-reigning "Queen of Soul" with such hits as Respect and Chain of Fools, died at her home in Detroit on Thursday after a battle with pancreatic cancer. She was 76.
The Grammy-winning vocalist, who was born in Memphis, Tennessee, grew up in Detroit after moving there as a youngster with her family from Buffalo, New York.
She got her start as a singer touring in her father's gospel show when she was a teenager.
A lifelong friend and musical compatriot, Motown great Smokey Robinson, recalled in a Reuters TV interview that he met Franklin when she was just 5 or 6 years old, and heard her sing and play the piano "almost like she did as an adult."
Franklin's body will be laid to rest at Woodlawn Cemetery in Detroit on August 31 following a funeral that morning at the Greater Grace Temple nearby, but attendance at the service will be limited to family and friends, the announcement said.
Her coffin is to be "entombed" along with the remains of her father, the Reverend C.L. Franklin, and her brother, Cecil Franklin, and sisters Carolyn and Erma Franklin.
Before the funeral there will be a public viewing of Franklin's body August 28 and Aug. 29 at the Charles H. Wright Museum of African American History in Detroit.
Gwendolyn Quinn, a spokeswoman for the family, said she believed that the viewing would be open-casket but that those arrangements had not yet been finalised. 
Franklin, who won 18 Grammy Awards and had some 25 gold records, died at her home surrounded by family and loved ones. She had been battling advanced pancreatic cancer.