Argentina has given final legislative approval to a bill legalising cannabis oil for medicinal use and permitting the federal government to grow marijuana for research and therapeutic purposes.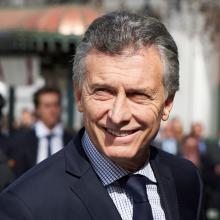 The measure will become law once it is signed by President Mauricio Macri, whose Cambiemos party sponsored the bill.
"Thirty percent of epileptics do not respond to traditional medicine," medical doctor Ana María García Nicora, who heads the Medical Cannabis Argentina group, told local television after the Senate's final vote on the measure.
"My daughter has had epilepsy for 24 years and this is an option for her," she said.
Chile and Colombia have adopted similar laws and neighboring Uruguay has gone as far as to legalize smoking marijuana, seeking to wrest the business from criminals in the small South American nation.
A bill approving the use of cannabis oil is pending in Peru's Congress.
In January, healthcare regulators in Brazil issued the country's first license for sale of an oral spray derived from marijuana used to treat multiple sclerosis.