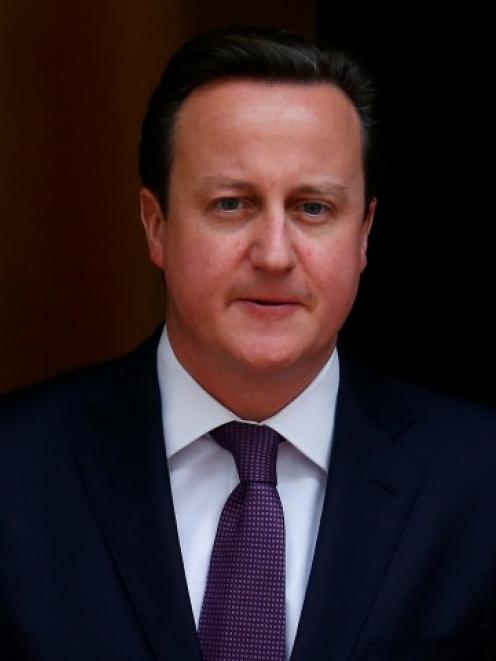 Prime Minister David Cameron is facing growing criticism over his handling of the arrest of a former senior policy adviser over child abuse images.
Media reports have accused Cameron's office of covering up Patrick Rock's arrest, which was revealed by a newspaper three weeks after it took place. Cameron has said he is satisfied with the way the incident has been dealt with, but Labour is demanding more answers.
Rock, 62, was appointed as a senior policy adviser to Cameron in 2011 and has served other roles during a long history working in the Conservative party. He has also worked in Brussels under former European Commissioner Chris Patten.
His arrest has thrown an unwelcome spotlight on the conduct of Cameron's senior appointments, coming at a time when another former adviser, Andy Coulson, is on trial on phone-hacking charges that pre-date his government work.
Cameron's spokesman said the prime minister's office became aware of a potential offence relating to child abuse imagery on February 12 and immediately referred the matter to the police. Rock was arrested hours later, the spokesman said.
Attempts by Reuters to contact Rock were unsuccessful. The National Crime Agency, the police body which Cameron's office referred the case to, did not issue a statement.
On Tuesday (local time), Cameron spoke of his shock at the affair.
"Obviously when I heard these allegations I was profoundly shocked and I remain profoundly shocked today," he told reporters during a visit to Coventry.
He added: "I've been clear right along and I was told about this issue pretty much as soon as it was discovered and I have been very clear we must handle this in an absolutely correct way and I am satisfied that is what No 10 Downing Street has done."
On Wednesday, Labour ramped up the pressure by sending a letter to Jeremy Heywood, one of the country's top civil servants in charge of the Prime Minister's policy-forming unit.
In it, Labour demanded to know the exact circumstances of the arrest and why Rock's resignation, on the day police were called, had not been immediately publicised.
The letter, signed by Labour policy spokesman and MP Jon Ashworth, highlighted Rock's senior role at the heart of government and his "very close working relationship with the Prime Minister over a number of years".
"The way in which the news of Mr Rock's resignation and arrest emerged raises a number of important questions for the Government," the letter said, before listing detailed queries about the timeline of events and Cameron's involvement.
Labour also questioned the handling of a previous complaint against Rock.
Cameron's spokesman said on Tuesday that the previous complaint, in which Rock was accused of "inappropriate behaviour" had been dealt with internally.
Coulson, a former newspaper editor and Cameron's ex-head of communications, is accused of conspiracy to hack phones and conspiracy to commit misconduct in a public office, relating to his time at the News of the World newspaper. He denies the charges.