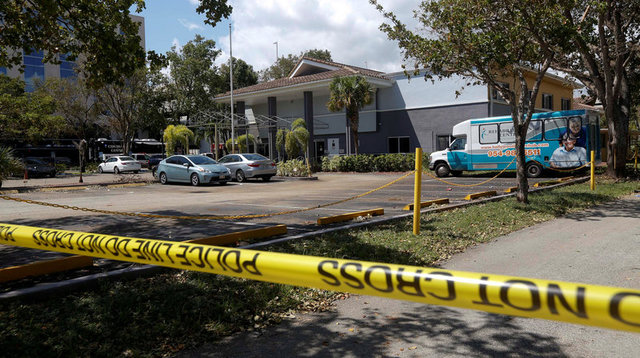 A 10th elderly patient at a Miami-area nursing home has died after she was exposed to sweltering heat in the aftermath of Hurricane Irma, police said on Thursday (local time).
The resident of the Rehabilitation Center at Hollywood Hills died on Wednesday, police in Hollywood, Florida, said in a statement, without giving details.
Police have opened a criminal investigation into the deaths at the centre, which city officials have said continued to operate with little or no air conditioning after power was cut off by Irma, which struck the state on September 10.
Julie Allison, a lawyer for the nursing home, did not respond to a request for comment. Calls to the rehabilitation centre went unanswered.
Florida's Agency for Health Care Administration suspended the centre's license on Wednesday and terminated its participation in Medicaid, the federal-state healthcare program for the poor, disabled and elderly.
Medical personnel at the home had delayed calling 911 and residents were not quickly transported to an air-conditioned hospital across the street, the agency said in a statement.
Patients taken to the hospital had temperatures ranging from 41.7 to 43.3degC it said. Average human body temperature is 37degC.
Staff at the centre also made many late entries to patients' medical records that inaccurately depicted what had happened, the agency's statement said.
One late entry said a patient was resting in bed with even and unlabored breathing, even though the person had already died, the statement said.
Last week, the agency ordered the centre not to take new admissions and suspended it from taking part in Medicaid.
Irma was one of the most powerful Atlantic storms on record and killed at least 84 people in its path across the Caribbean and the US mainland