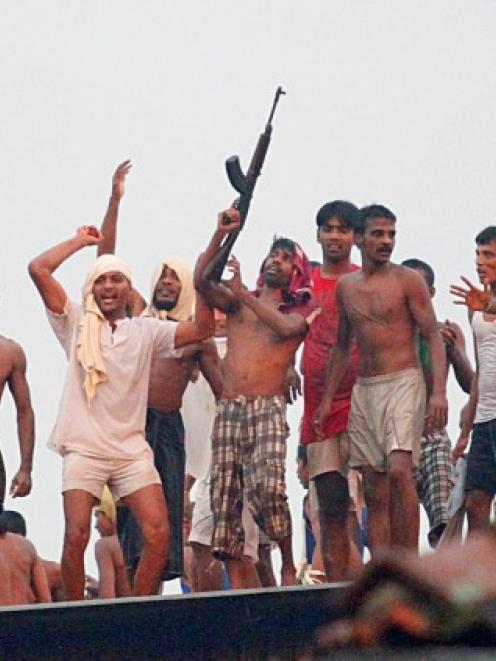 Ten people have been killed in a gunfight in a Sri Lankan's biggest jail that started when police conducting a routine search came under fire from inmates, officials and police said.
The clashes were still going on early this morning and witnesses said they saw police shooting towards the prison where armed inmates were on the roof.
Hospital officials in Colombo who gave the death toll were not able to say if the victims were police or prisoners.