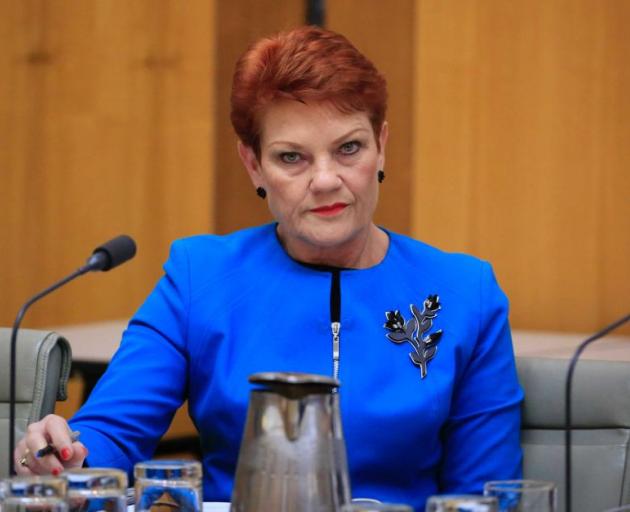 The resurgence of Australian nationalist right-wing politics has been halted at a state election in coal-rich Queensland, with Pauline Hanson's One Nation party unlikely to win a large voting bloc in the next parliament.
Australia's centre-left Labor party is leading in the tight race after two-thirds of votes were counted at Saturday's election, while Hanson's party has yet to confirm victory in a single seat.
The result may not be known for several days and it is unclear whether Labor will win the 47 seats it needs to govern in the 93-seat parliament, a result that would allow it to form a government without support from independents or minor parties.
Hanson had anticipated a surge in support in her electoral home and heartland that would show her anti-immigration, nationalist party's resurgence in the federal parliament last year would continue at state elections.
But despite attracting support from around 13% of voters, One Nation has not recorded decisive victories in individual seats.
"I think this is a clear indication that One Nation is not going anywhere, we are going to be around for a while yet," Hanson told reporters on Saturday night in Buderim, an urban centre near Queensland's coast.
"I'm not going to walk away from this."
One Nation's most prominent candidates failed to fire, with the party's state leader Steve Dickson and former federal senator Malcolm Roberts falling behind in the seats they contested as vote counting continued.
Support for One Nation has split the conservative vote, according to analysis by the Australian Broadcasting Association, with the opposition Liberal National Party suffering an 8 percent swing against it.
The tightness of the contest, however, could still mean there's a significant role for small parties including One Nation should a major party ultimately need their support to form a government.
The election has been held in one of Australia's powerhouse mining states with debate over a $A16.5 billion ($NZ18.2 billion) coal mine, rail and port project proposed by Indian energy giant Adani Enterprises dominating much of the campaign.
While both major parties support the Queensland resources project, Labor has vowed to veto a near billion-dollar concessional loan Adani has asked Australia to provide for the proposed rail line, should it win government. The LNP supports the government loan.