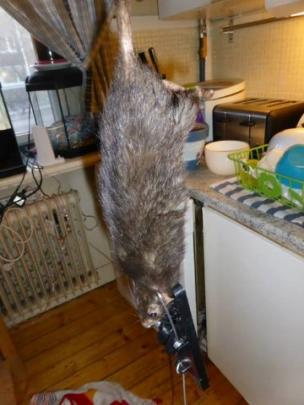 A massive rat has made headlines in Sweden after terrifying a family when it took up residence in their Stockholm kitchen.
The creature, which measured 40cm (nearly 16in) plus tail, has been dubbed Ratzilla, BBC reports.
Even the family cat had refused to enter the kitchen while the giant rat was there, family father Erik Korsas said.
Pest controllers finally killed the intruder using an oversized trap.
It is thought it reached the kitchen via a ventilation pipe, having gnawed its way through cement and wood.
The incident occurred three weeks ago, but after the family contacted Sweden's Home And Rent website to see if it was interested in the story, it rapidly scurried to the top of the country's news agenda, and this week has attracted huge interest on social media.