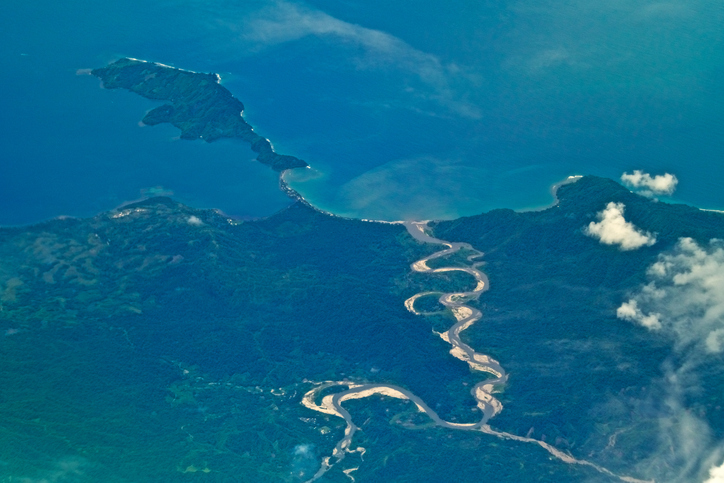 A rescue mission is under way in Papua New Guinea after a group of Christian pilgrims became lost on a mountain in freezing conditions, with up to 11 reported to have died including a pastor.
Their pilgrimage was to celebrate the 100th anniversary of the Lutheran mission in PNG but they encountered difficulties in bitterly cold weather and without adequate food and clothing, PNG's newspaper The National reports.
It reported that four trekkers had died and three were still missing from a group from Pindiu who attempted to trek from Finschhafen to attend a Lutheran Church celebration in the town of Kabwum on Monday.
The alarm was raised when some of the trekkers made it down from the Saruwaged Ranges in Morobe Province.
The ABC reported on Monday that at least 11 of the trekkers had died and a helicopter mission had begun on Sunday to rescue those still on the mountain, including women and children.
Eight people were brought out on Sunday and food, warm clothing and blankets had been dropped off to those remaining on the mountain.
Around 30 people had been in the trekking group that ran into trouble 10 days ago, the ABC said.
A first aerial rescue effort on Friday was thwarted due to heavy cloud cover in the mountains.
Manolos Aviation Chief Pilot Captain Jurgen Ruh told The National he flew another mission on Saturday and spotted the pastor's body on Mt Saruwaget.
"The problem in the hills is that there is no proper shelter, and it gets cold whenever it rains.
"Previously we had retrieved a trekker in the same area, and I recommended that proper shelter be constructed along the trek so that people can take shelter to rest and keep warm," Ruh said.