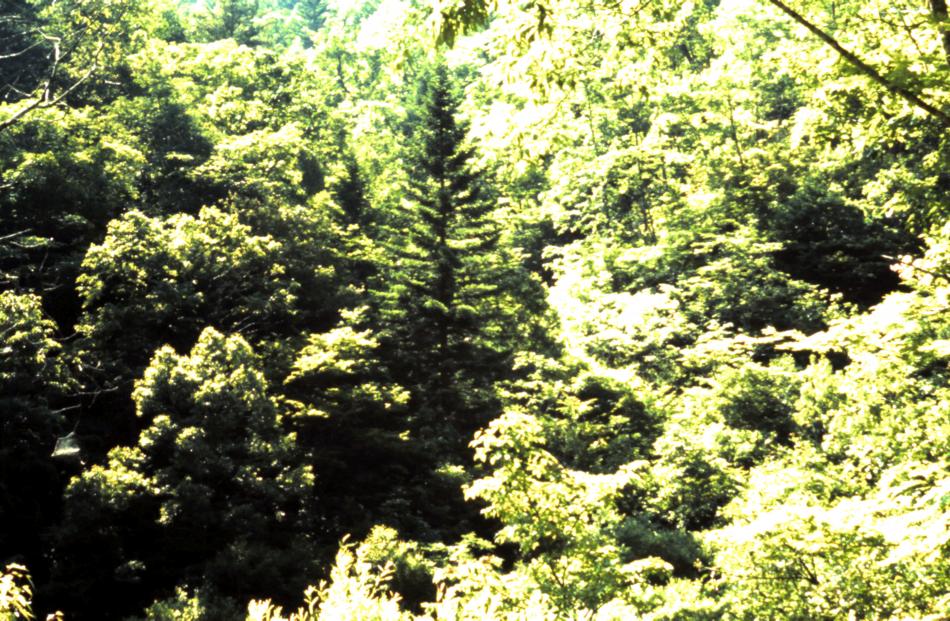 From 1976-1978 we lived in South Korea (800m above sea level) only a 5 minute drive from the site of the opening ceremony for the winter Olympics.
About 4km from the ski-field at a location in Suha-Ro I took a photo of the stunning autumn colours. Using a large pine tree as a landmark I returned to the same spot in winter, spring and summer. Viewers of the winter Olympics will be very familiar with the winter scene, but may be surprised to see the huge seasonal changes that occur in this alpine region.
I have attached the images for your interest. A friend did a quick and nasty digitizing of the images which does not do them justice, but gives you an idea of the subject. 
 - George Davis