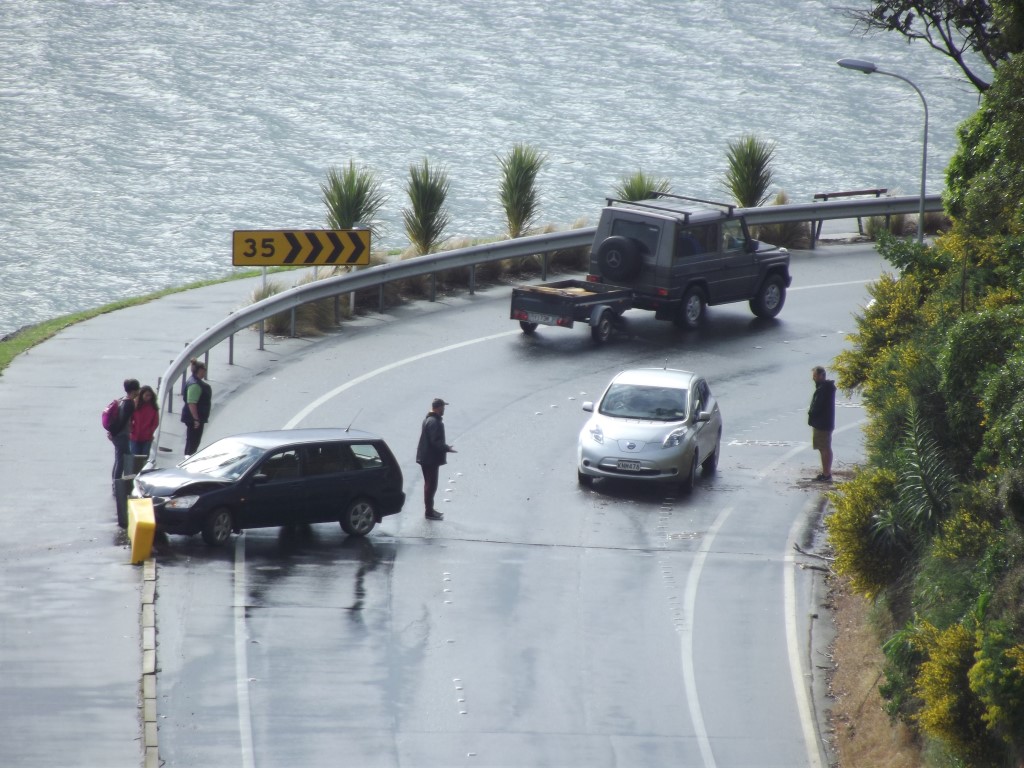 At 4:45pm yesterday (22 Oct) a car heading towards Dunedin on Portobello Road failed to take the corner at Burns Point and collided with the safety barrier.
Bystanders were able to assist the two occupants and direct traffic around the accident until Police and Ambulance officers arrived. 
The corner has a 25km/h recommended speed when heading towards Dunedin. The road was wet at the time.