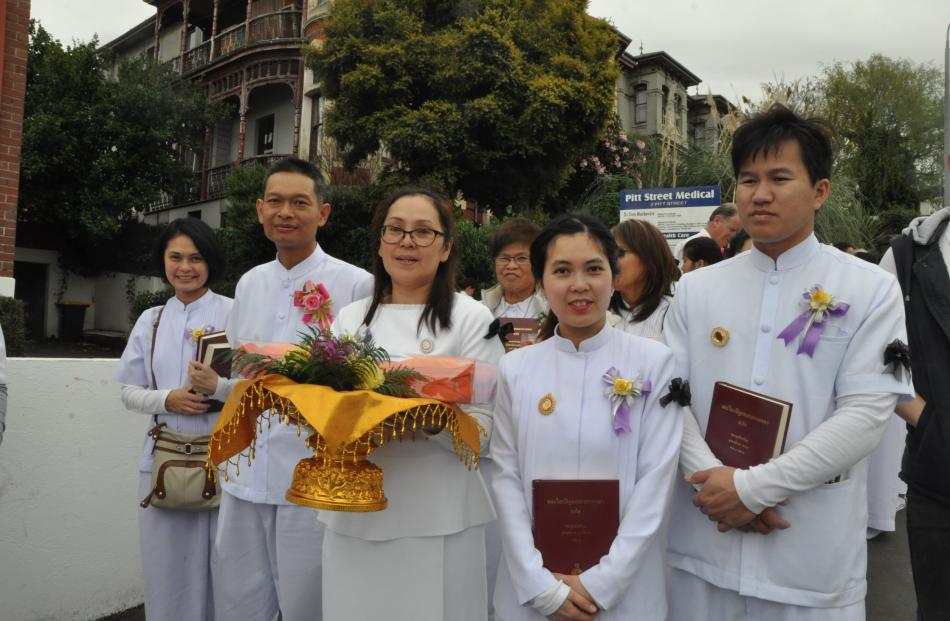 On October 15, the old BNZ building was organising for the Supporter Welcome Ceremony.
Hundreds of people were gathering to present the traditional robes for the teaching monks.
They came from different part of New Zealand, Australia and Thailand. A 30-minute meditation session was held in the afternoon after refreshing and consuming lunch offers.
Finally, the head teacher was addressing the message of appreciation to all.
 - Phramaha Somkit Howhan