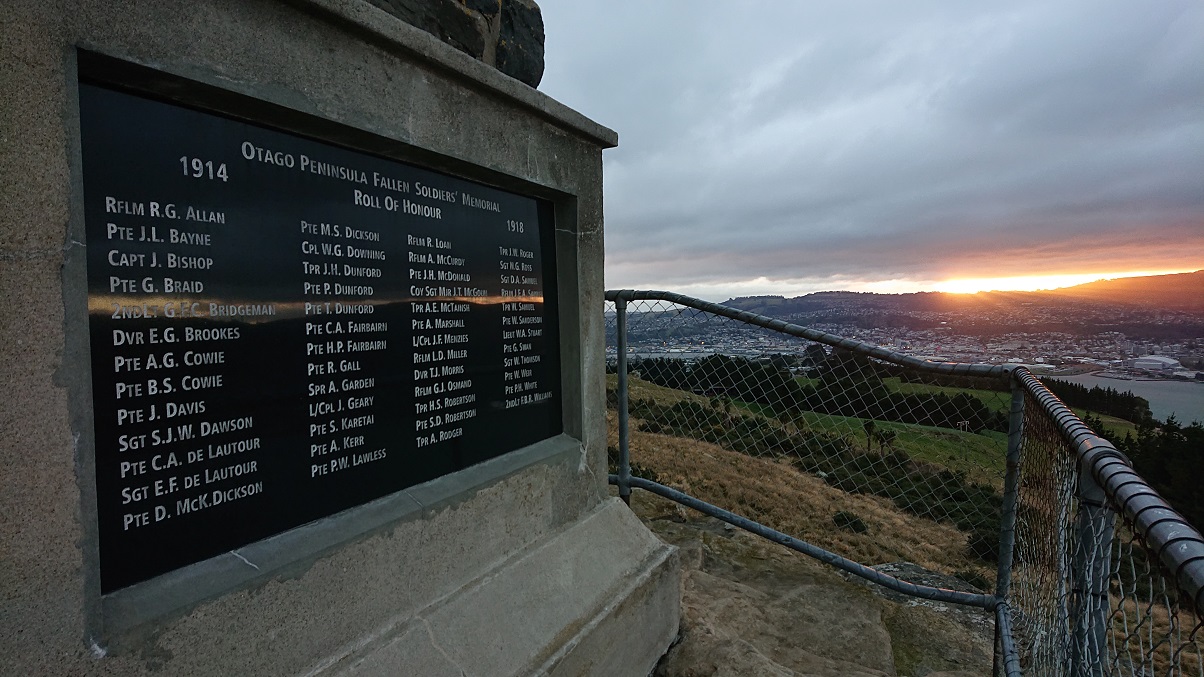 Sunset on ANZAC day at the Highcliff monument reflected on the roll of honour plaque.
The Otago Peninsula Fallen Soldiers Memorial was constructed in 1923 and remembers local men who died in the 1914-18 war in Europe.
The lone soldier can be seen from much of Dunedin but is poignantly framed on the eastern skyline view from lower St Andrew and Hanover streets.
 Andy Tulloch