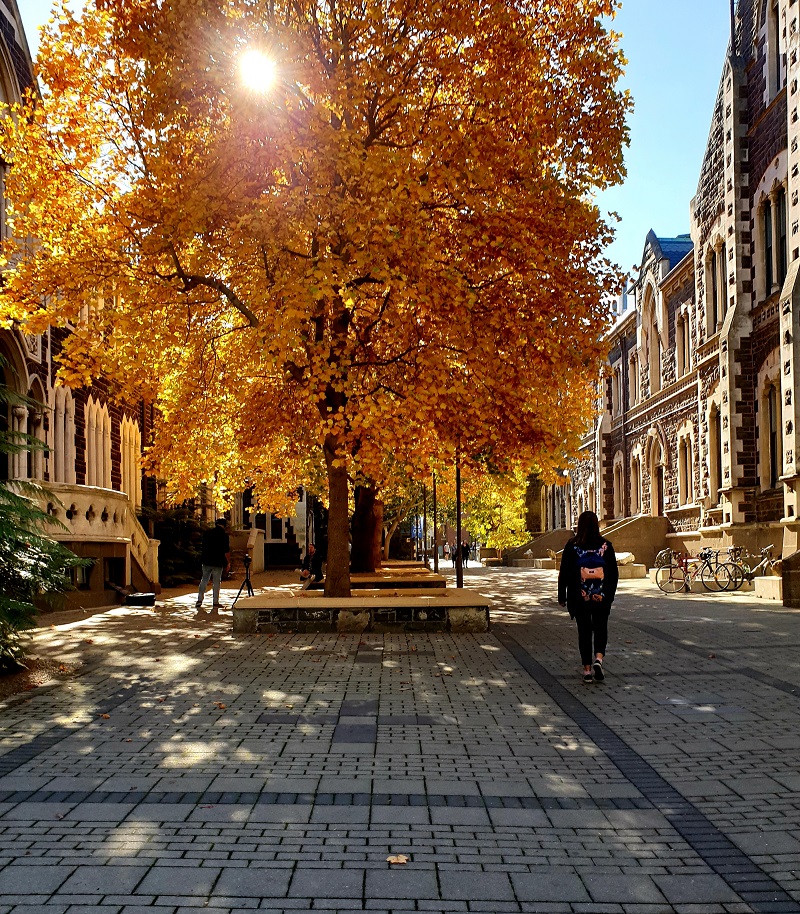 When I was working on my experiments since early morning in Food Science Laboratory, I decided to have a break anx return to Abbey College to have a quick lunch.
But when I was passing by international office, I was mesmerized by this exotic scenery that almost melted my heart. I sat there and stared at that masterpiece: A golden tree with falling leaves and students who were passing by and I could see the "peace" in their faces.
Although I didn't manage to reach on time for having lunch, but I was happy because I had fed my soul enough to enjoy the rest of my day!
The king of the seasons is truly the most welcomed season in Otago!
 - Amir Amini