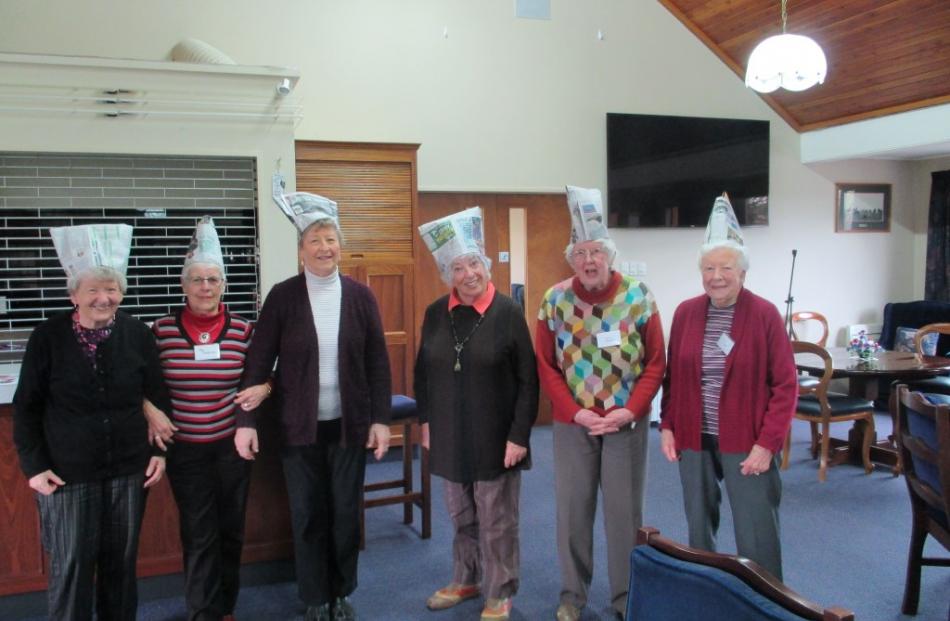 It's all about the rubbish. There has been much talk around Brooklands Village about the demise of the single use plastic bag.
There have been loads of questions and not many solutions as yet, although we are working on it.
Our Friendship Group are taking a pro-active approach to this dilemma and have been working out how to fold a newspaper into a bag. All you need are two full size sheets of newspaper.
They are surprisingly strong, but you can also add a single folded sheet into the bottom of your bag for added strength and absorption. Some of our Residents have had a go and when placed on your head, you can see just how much kitchen waste could be stored inside.
Phyllis Turner (Resident) decided to make a statement piece with a Pom Pom and long knitted handles. She is sure to get noticed in any shopping aisle!
 - Deborah Blacow 
.