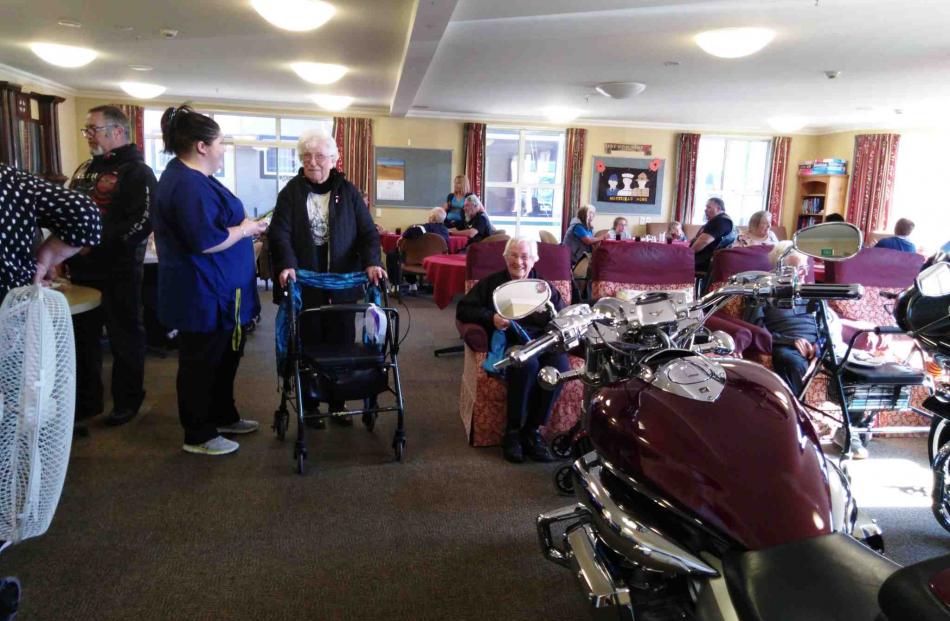 Saturday turned on a glorious day for members of the Deep South Chapter of the Patriots Defence Force Motorcycle Club, when they paid a social visit to the Montecillo Veterans home and hospital, to share a cuppa, a yarn, and shout the residents afternoon tea and some thrillseekers amongst them rides on the Destination Dunedin V8 Touring Trike.
Club members provided an escort for the Trike on their motorcycles, as the residents enjoyed scenic tours around Dunedin.
The Deep South Chapter of the Patriots club, which is made up of ex and currently serving members of the Defence Force, has a longstanding association with the residents of Montecillo Veterans Home, and enjoy their visits with the slightly more senior veterans who reside at Montecillo.
 - Phillip Herriott