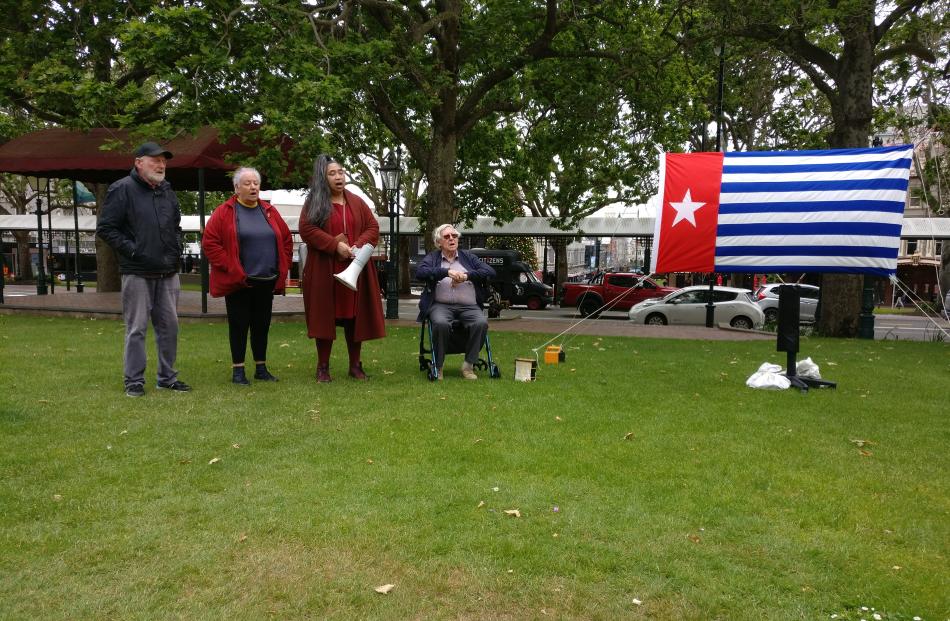 The Morning Star flag was raised in the Octagon, Dunedin, on 1 December 2021.
The flag is recognized as the national flag of West Papua and continues to be the defining symbol for a Free West Papua (Parpua Merdeka).
Today it is illegal to raise the flag in West Papua and people who do so face arrest, torture and long jail sentences. On the 1st of December, people from around the world raise the Morning Star flag to stand in solidarity with the West Papuans who were forcibly annexed by Indonesia in 1962.
Speaking at the flag raising in the Octagon were Rev Ken Russell, Jeremy Simons, and Barbara Frame, West Papua Support Dunedin, Cr Marie Laufiso, DCC, and Igrid Leary, MP, South Dunedin.
Cr Laufiso called on those attending, numbering about 15, to form relationships with the indigenous people of the world to support their efforts to be free from colonialism.
She reminded the small gathering of the words of Margaret Mead, anthropologist, "Never doubt that a small group of thoughtful, committed citizens can change the world. Indeed, it is the only thing that ever has."
After her address, she was joined by two others to sing a waiata.
 - Bruce Spittle