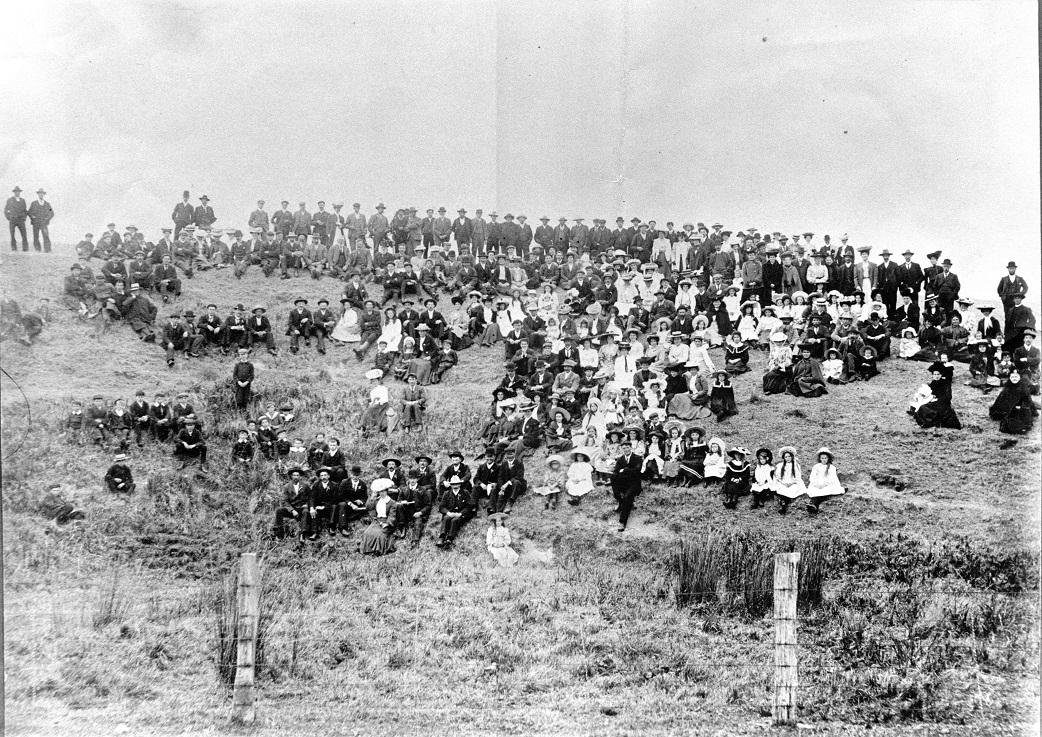 Three hundred people in their Edwardian Sunday best clothes sit on an Otago hillside in this mystery photo, found in the possessions of Grace Thompson (née Nehoff), who grew up in Central Otago between 1903 and 1920.
Sheep tracks, a reed bed and a number eight wire fence put the photo firmly in New Zealand, but where is this? 
And why has a whole community put on their best hats, suits and dresses for a photo in a sheep paddock? If anyone know, I'd be very interested to find out!
 - James Rowe