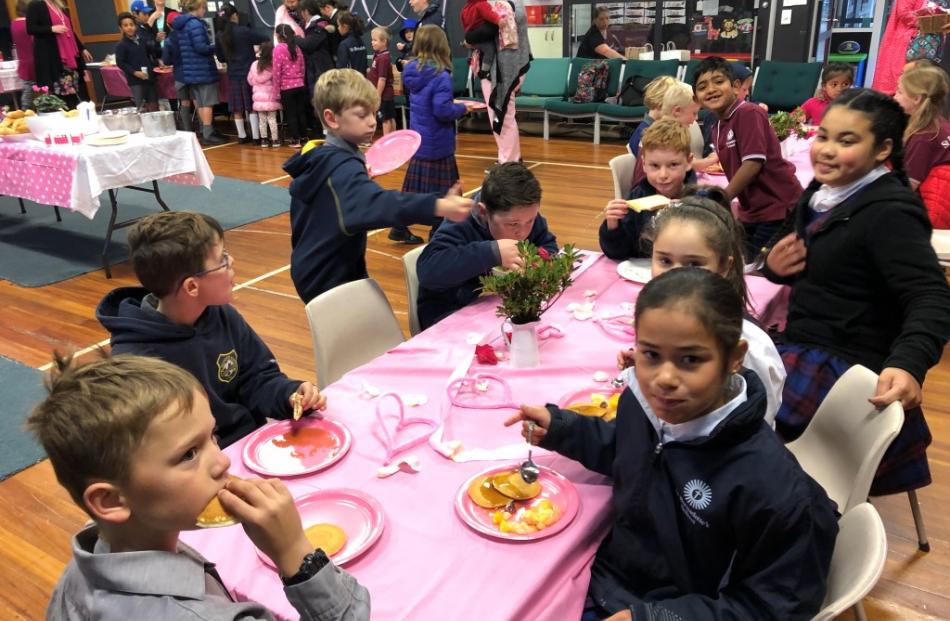 Over the last few years this school has had a number of mums, family members and even a staff member diagnosed with breast cancer.
They know very well the impact this has on them and their loved ones. What began with a quiet conversation and a lot of love and compassion, very quickly grew into a perfectly pink breakfast experience for students, staff and the wider community at St Bernadette's School. 
The school hall was transformed into a sea of pink, the delicious smell of bacon, pancakes, freshly brewed coffee from Aitkens wafted through the air and excited chatter of children filled the room.
Organisers Rachel Reed and Mel Atkinson were overwhelmed by the local and wider community response and are happy to report that over $1,000 was donated for the pink ribbon appeal.
It was so successful that many in the community have suggested this be a regular occasion!
 - Debbie Waldron