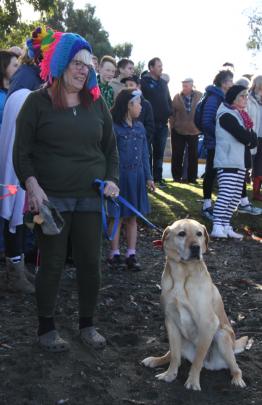 The 9th Te Anau School annual Polar Plunge on July 29 saw about 75 plungers take to the chilly waters of Lake Te Anau at the Te Anau Boat Harbour.
With Te Anau experiencing wet, windy and cold conditions on the Saturday, the water temperature was 9 degrees and the sun came out on Sunday for all the brave entrants in the plunge. Some plungers even went in for a double dip.
It was all for a good cause, a fundraiser for Te Anau School Year 6 camp to Dunedin and the approximate total raised was $4000 for the week-long camp.
A proportion of that came from donating money to the total of $900 to see the winner of the corporate challenge Department of Conservation, take the plunge, drawing supporters for their favourite team.
 - Julie Walls