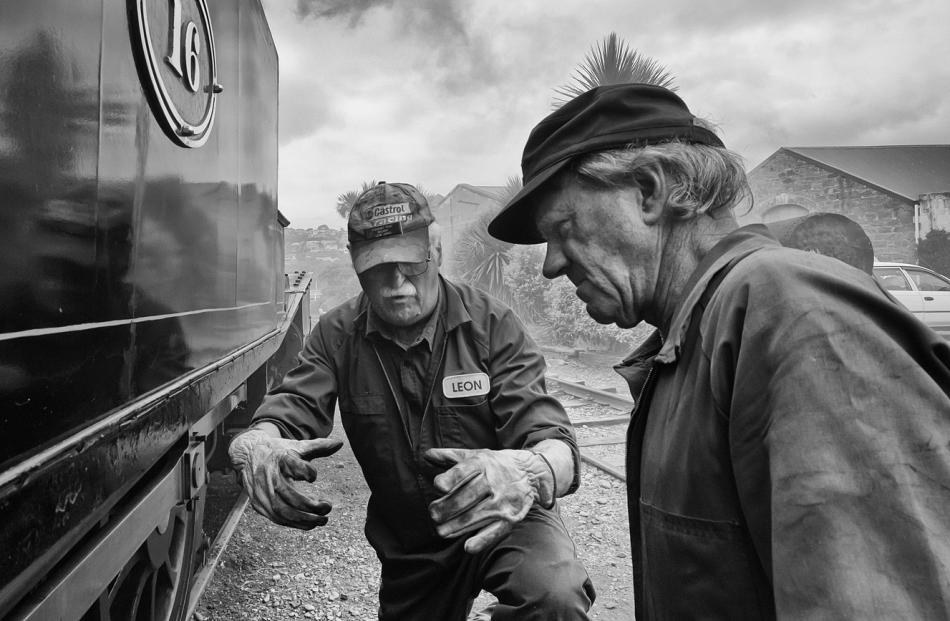 A 139-year-old steam locomotive D16 will pay its first visit to Oamaru's waterfront tracks in 55 years on Sunday.
In 1962, Oamaru was a very different town when its centenary was marked by a Cavalcade of Progress, which included steam trains taking crowds through the old industrial area and goods yard down to a quarry which is now the penguin colony.
Hauling the special trains along the harbour were two small D class locomotives – D 6, borrowed from McDonald's Lime in Kakanui and D16 from Pukeuri.
Despite being a young lad at the time, Oamaru Steam and Rail's Harry Andrew, the custodian of the line in its current form, remembers the day well. "There was a lot of wheels spinning around with little action."
He recalls with a laugh as the little engines on each end of the loaded train struggled on the grades. "Oamaru has changed a fair bit since then".
D 16 was built in Glasgow in 1878 and worked for NZ Railways at many South Island locations including Oamaru until being sold to the New Zealand Refrigerating Company in 1918 for use at Pukeuri, where she served until the 1970s. The loco now resides at the Pleasant Point Museum and Railway and is in Oamaru for the filming of Neil Oliver's 'Coast New Zealand' TV series.
After a break of 55 years, D 16 will be in steam for one day only - this Sunday, December 10 - to run trains around the harbour from 11am. A ride costs $8 for adults, $3 for children or $20 for a family.
 - Darryl Bond