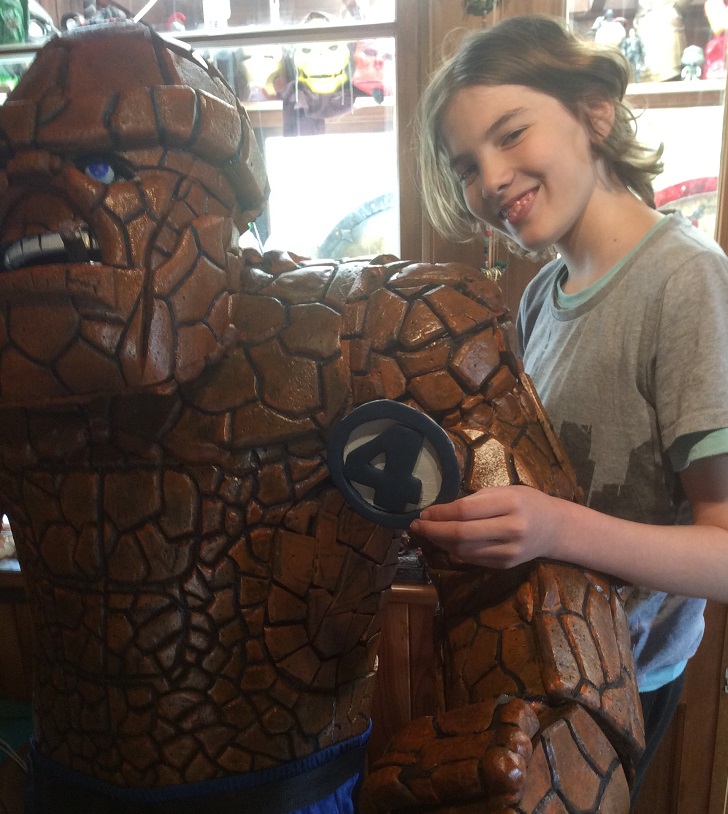 I've been making The Thing from Fantastic 4 over the last few months.
Today I wanted to fix the gate and make a Fantastic 4 logo for the Thing build - but I had lots of work stuff on - so I couldn't get on with either of them. 
Archie, my 12 year old, fixed the gate and then made and painted the FF4 emblem - by himself, without being asked. It made my day.
 - Jason Connolly