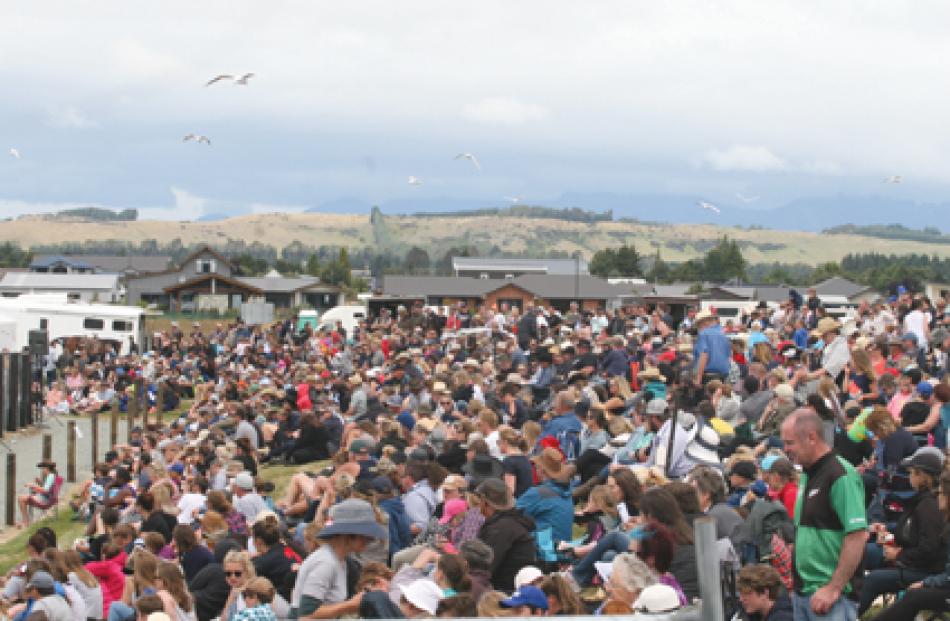 Te Anau Rodeo celebrated their 50th in style, with a well-run rodeo, a definite crowd-pleaser.
The weather was spot on with an estimated 1800 + people with more families attending than other years.
Cowboys and cowgirls were awarded commemorative 50th anniversary belt buckles to all category winners, two of which went to Te Anau club members, Kerry Macdonald and Tim Evans.
Kerry won the barrel race, while Tim was part of a two-man team with Murray Hellewell to win the team roping contest.
Competitors included past national champions and four Australian cowboys.
Havelock North cowboy Ross Dowling won the bareback and saddle bronc events, and his bareback victory was the third time he had won the category in Te Anau, receiving the club's Hamish Macdonald Memorial Trophy for the Open Bareback event.
Luke Longley from Fairlie won the Ron Galland Memorial Trophy in the 2nd Division Bull Ride.
The rope and tie event was won by Patrick McCarthy, whilst Clint McAughtrie won the bull ride category.
There were no major injuries for either competitors or livestock, although the open bareback section featured a hair-raising incident but ended without injury.
Three Te Anau Club members also featured in the celebrations, with Vice President Matthew Macdonald presenting Life Membership buckles for dedicated services, to current Club President Sandy Tee – 18 years, Peter Dolamore Secretary/Treasurer - 16 years and Archie Arnitage – 23 years. They join four other Life members, Bruce Campbell, Warren Brown, Alan Chalmers-Head Srockman and The Late Lindsay Wheeler. Life member Bruce Campbell spoke on the previous 50 years having been around since the club was formed in 1968.
Te Anau Rodeo Club Secretary/Treasurer, Peter Dolamore said: "The Club would like to express their gratitude to the sponsors, helpers and the public for supporting the rodeo, shows that it is in good heart with the amount of support."
 - Julie Walls