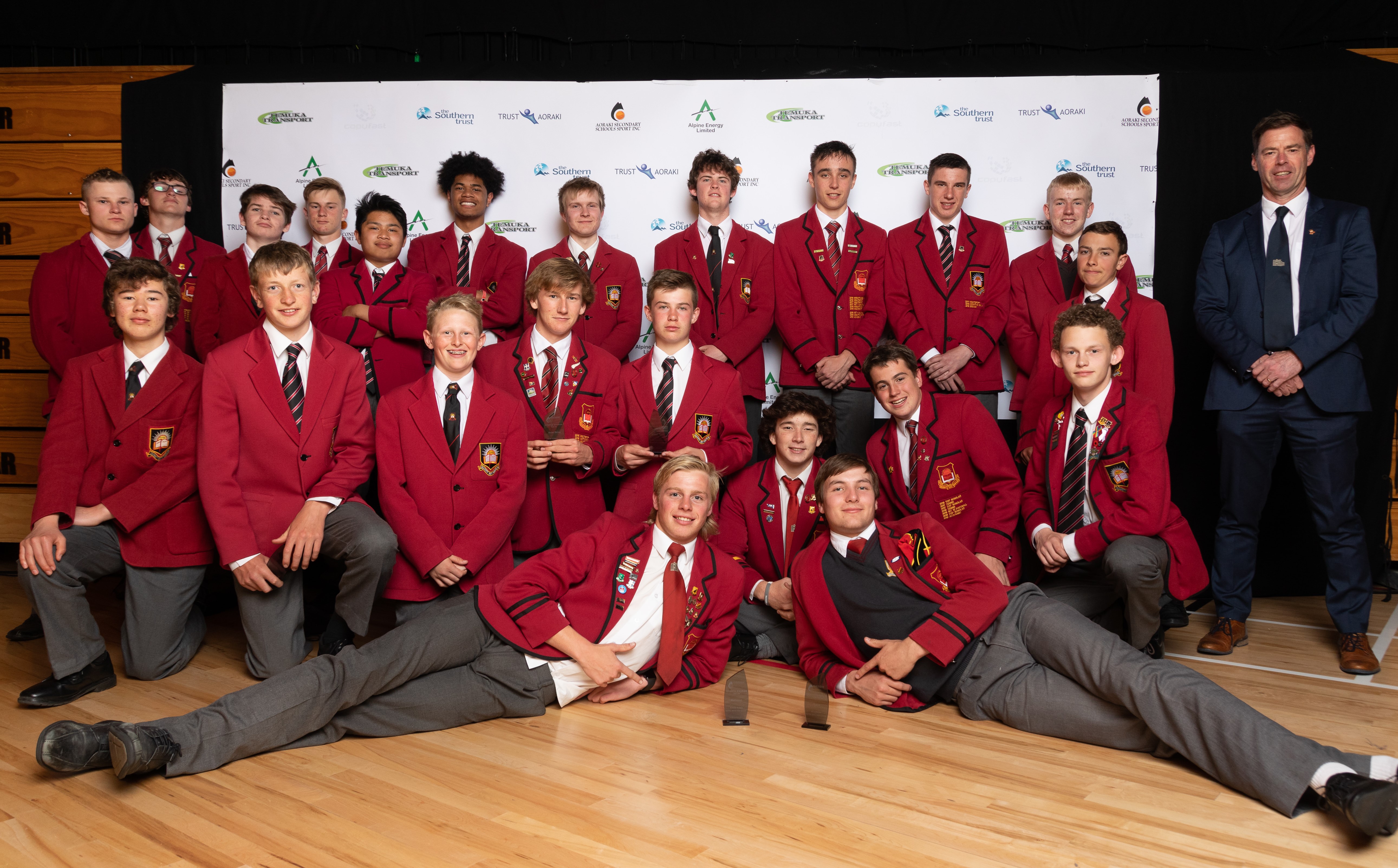 On Friday night in Timaru the Aoraki Secondary School Sports Awards were held. \
It was an awesome night for Waitaki Boys' with 35 students making the finals (which means they were in the top three within their sport for the entire Aoraki region). 
The Aoraki region includes Mt Hutt, Ashburton, Timaru, Temuka, Oamaru, Geraldine, Twizel and Waimate, so to be named as a finalist is a huge achievement in itself.
Waitaki Boys' boasted the largest number of finalists at the awards and were incredibly proud to take home 15 of the top awards.
Our Aoraki Secondary School Sports Award winners for 2019 are: Ben Paton - Rugby, Mason James - Cricket, Shan Barcelona - Badminton, Harry Wilson - Croquet, 
Kaleb Hayes - Multisport, Jakob Cunningham - Touch Rugby, Stanley Kalepo - Volleyball, Cody Mackenzie - Equestrian, Samuel Petrie - Kayaking, Will Plunket - Sailing, Benjamin Brosnan - Smallbore Rifle Shooting, Jakob Cunningham - Waterskiing, Stuart Beattie - Western Horse Riding, Blake Martin - Contribution to Sport, Mr Ian Cathcart - Staff Contribution to Sport.
 - Paula Symes