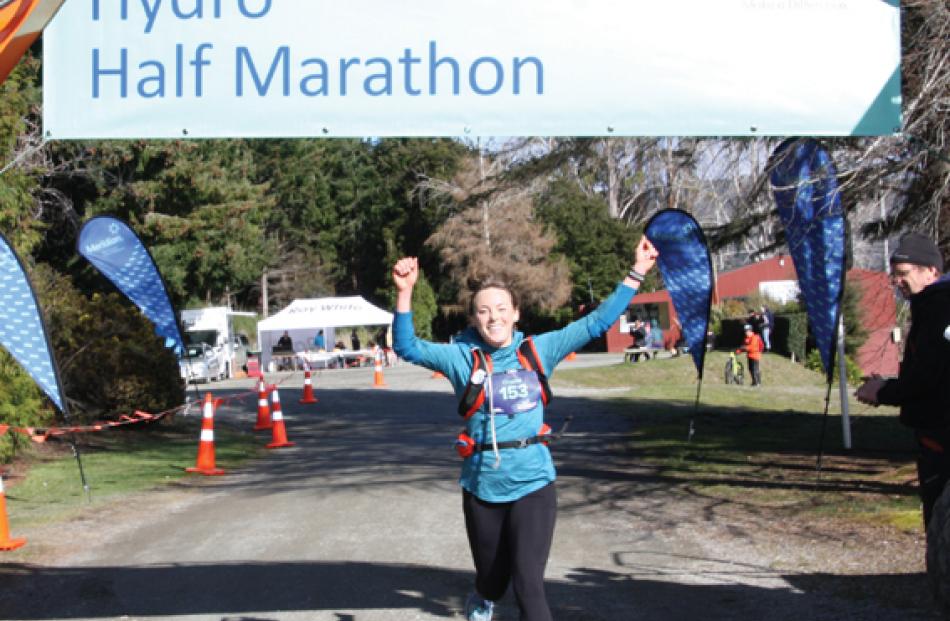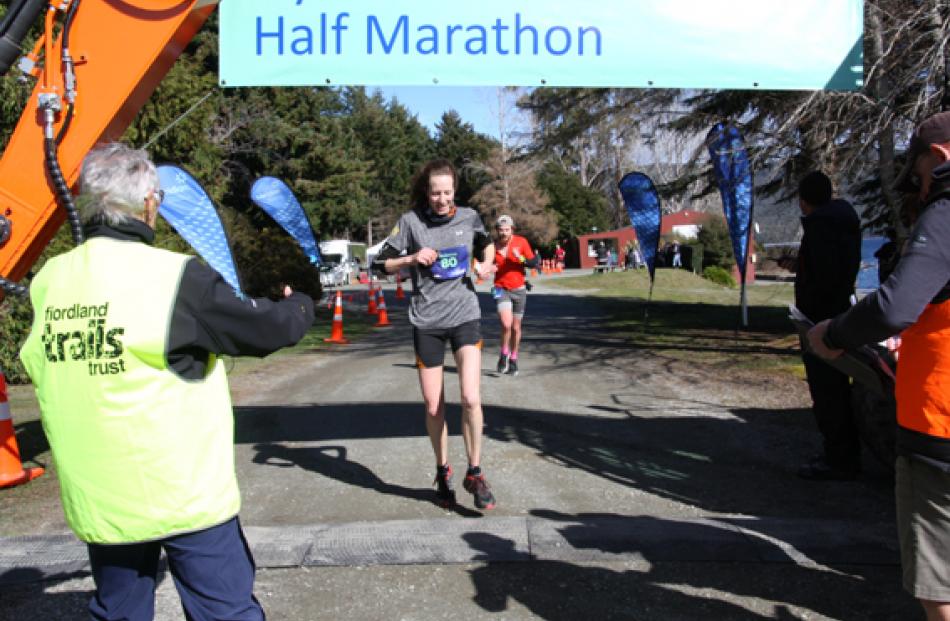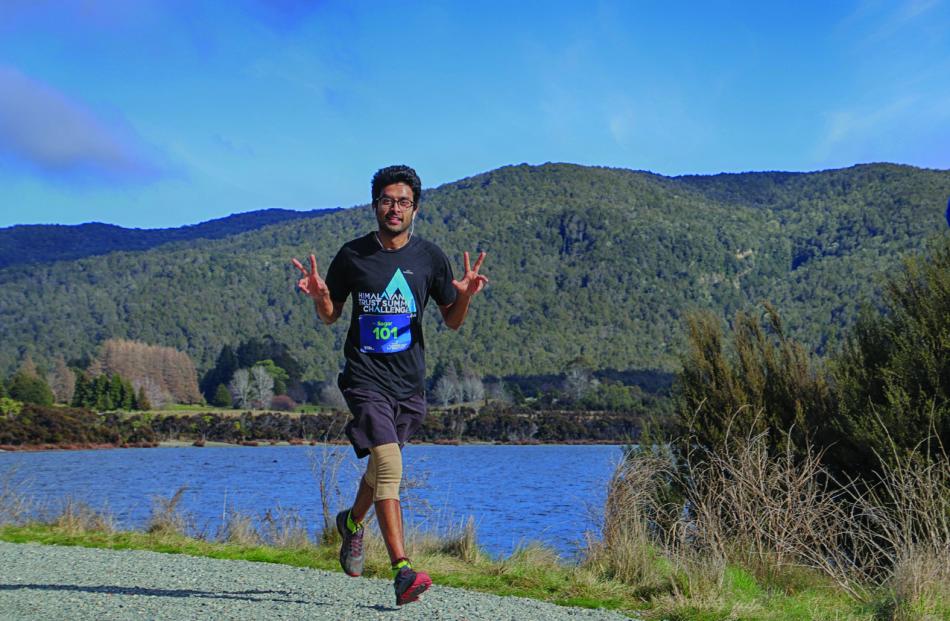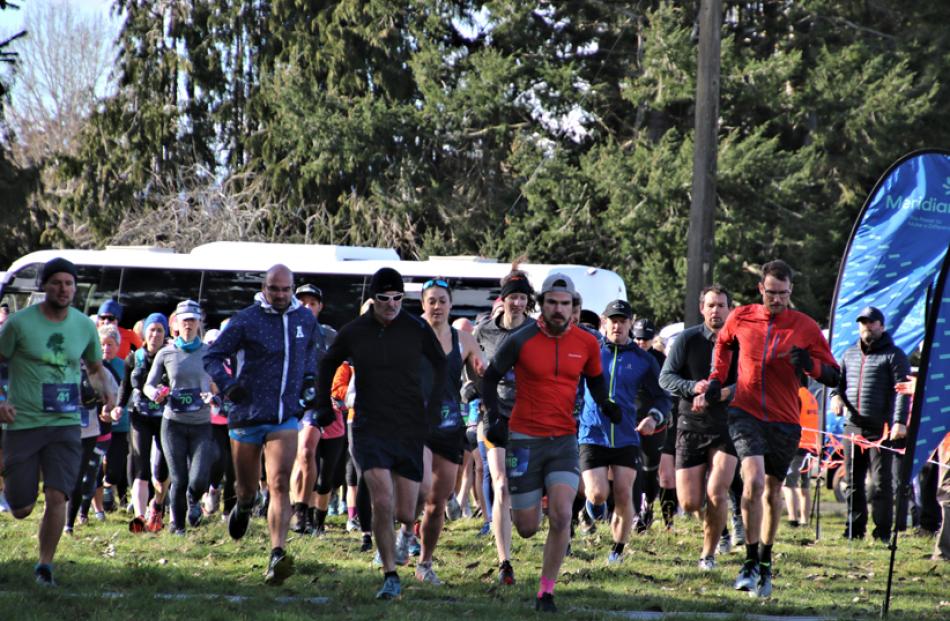 Crystal Brindle of Te Anau won the inaugural Meridian Hydro Half Marathon on Fiordland's "Lake2lake Trail"on Saturday 24 August, in a time of 1:28:21.
Brindle took 1st women's place and first overall, followed 2 mins later by Rebecca Sheffield from Queenstown 1:30:52 and third place Maggie Davies-Woolston Christchurch.
Odie Rugg of Christchurch was first male and third overall in a time of 1:30:54 and second male Geoff Barnes of Te Anau 1:31:05 and third place Jeff Kennedy of Queentown 1:31:29.
Brinkle said "I loved it! I love the Lake2Lake Trail and run on it regularly. It was magic and enjoyed the sun, wind, birdsong and community support. It was wonderful to see so many familiar and friendly faces".
"The Lake2Lake Trail and the Kepler Track are the two best running trails near Te Anau, in my opinion!"
Hosted by Fiordland Trails Trust, the race attracted 166 registrations from across the lower South Island including Dunedin, Christchurch and Central Otago.
Fiordland Trails Trust Chair Stephen Hoskin thanked the main sponsor, Meridian and said "that it seemed appropriate that we decide to start the race from Kepler Farm on the Manapouri highway. It was here 50 years ago when it was a small village constructed solely for the Manapouri hydro power station. The only visible signs of the village are the trees once planted in gardens and the sealed road."
The event made the use of modern technology with split times going directly to the website and app, so friends and family could track the runners. Race operations manager Nigel Wilson described the day as "perfect running conditions" and went on the thank the many volunteers that helped with the event set up, safety and marshalling the course"
Heather Sinclair, Event organiser said "The event was a great success for us, we were thrilled with the number of entries and expect next year to attract even more athletes.
"After lots of positive feedback, we want to include this as a regular event in the running calendar. Sinclair said "We have set 8 Aug 2020 as the date for next year and will include a 10k option, with registration out over summer".
"It's a great fundraiser for the Trust to enable it to maintain the trail and one day expand the trail further."
"We rely on donations to maintain the trail and wanted a way to raise funds while showcasing this stunning area of Southland and Fiordland," Sinclair said.
Media contact Sharon Salmons said "The only limit for participants we set this year was based on the initial preparation and only printed 200 bibs and ordered 200 medals. But we would like 500 for next year's half marathon".
"The medals were well received and a number of comments from people said they loved we were a sustainable event, no plastic cups or rubbish. Athletes were told to bring their own cup and we supplied water in 25l water containers and bananas".
"There was no marketing material for race packs so no plastic bags. Check-in consisted of collecting your bib and taking what was required from the energy gels supplied by Pure Nutrition.
"Social Media seemed to go wild – with the YouTube video we ran viewed over 5000 times in less than 24 hours - WOW!!" she said
The website and video footage from the event is on www.event.fiordlandtrails.nz and and visit website www.fiordlandtrails.nz
 - Julie Walls