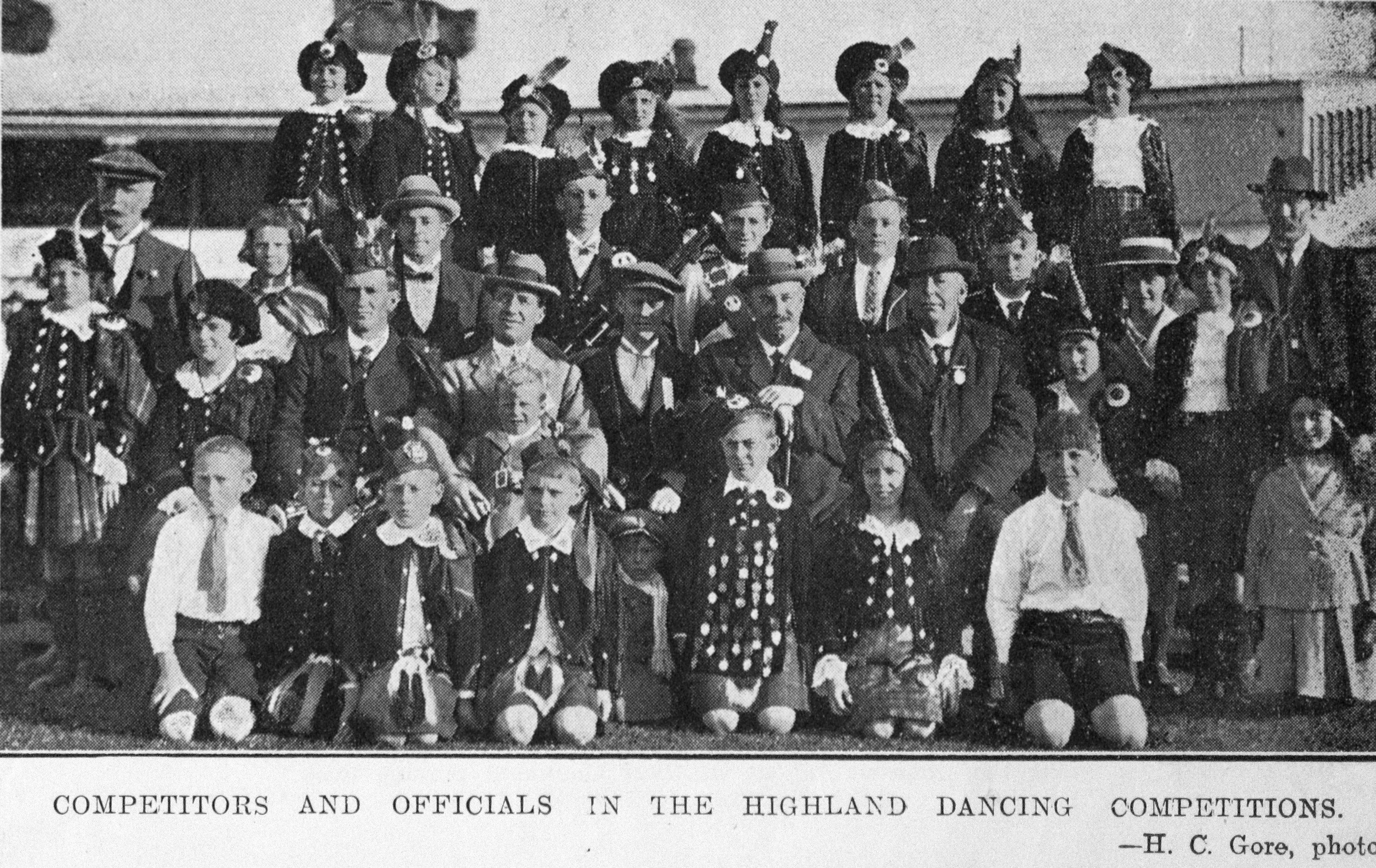 To the editor: Sir, With reference to the Caledonian sports on November 26, I should like to state that after the first four little girls had danced the Highland fling the judge disappeared for half an hour or even longer. The rest of the little girls who were competing were left out in the open awaiting his return. A strong nor'-east wind was blowing, the effect of which was that the children were shivering with cold, and they were forced to seek shelter underneath the dancing board. Surely this kind of arrangement should not be permitted if the health of little children is to he considered at all. I am, etc, — Justice
Unite against bubonic plague
Wellington, December 6: A statement regarding the precautions being taken to guard against the introduction of plague into the dominion was made in the House this afternoon by the Minister for Health (the Hon C.J. Parr). ''In our attempt to guard this dominion against plague,'' he said, ''we have to depend upon two main lines of defence, the first, at our frontiers in the ports: the second in the country itself.'' He then proceeded to explain in detail, the precautionary measures at present in force. ''It must be fairly admitted,'' proceeded the Minister, ''that not even these extreme measures can be guaranteed to keep infection from entering New Zealand. A single plague rat may come ashore, or even a plague flea may land in luggage. Fortunately the community has a second line of defence against an epidemic. It is now recognised that the rat is the reservoir for the virus , of the disease, the rat flea being the medium for human infection.
Where there are no rats there will be little or no plague. If, therefore, an earnest effort is made to reduce the number of rodents in the country the risks of plague are much minimised, for efficient rat destruction, an organised effort on the part of the whole community, is called for.''
Wool sails at a fast clip
The long ocean race between three large sailing ships which left New Zealand in September with cargoes of wool for London is nearing its finish (states the Press). According to a message received by her agents, Messrs Wright, Stephenson, and Co, the honours of the race are apparently with the five-masted barque France, the world's largest sailing ship, which arrived in the  English Channel on December 1, and expected to arrive in London a few days later. The France left Wellington on September 5, so that she made the run to the Channel in the fast time of 87 days — a very fine performance for a ship of her class and build. Her rivals are the French barque Vercingetorix, which sailed from Wellington on September 10, and the Wellington-owned four-masted barque Rewa, which left Lyttelton on September 13. The France and Rewa being equipped with wireless telegraphy were able to report progress from the Falkland Islands. The France signalled her position south of the Falklands on September 26, having made a fast run of 21 days from Wellington, averaging about 238 miles a day. The Rewa, which left New Zealand a week behind the France, wirelessed her position east of the Falklands on October 13. All being well, news of the arrival of the Rewa and the Vercingetorix in the Channel should be received within the next few days. The passage of the France is one of the best made by a sailing ship between New Zealand and the Channel for some years.
— ODT, 7.12.1921.