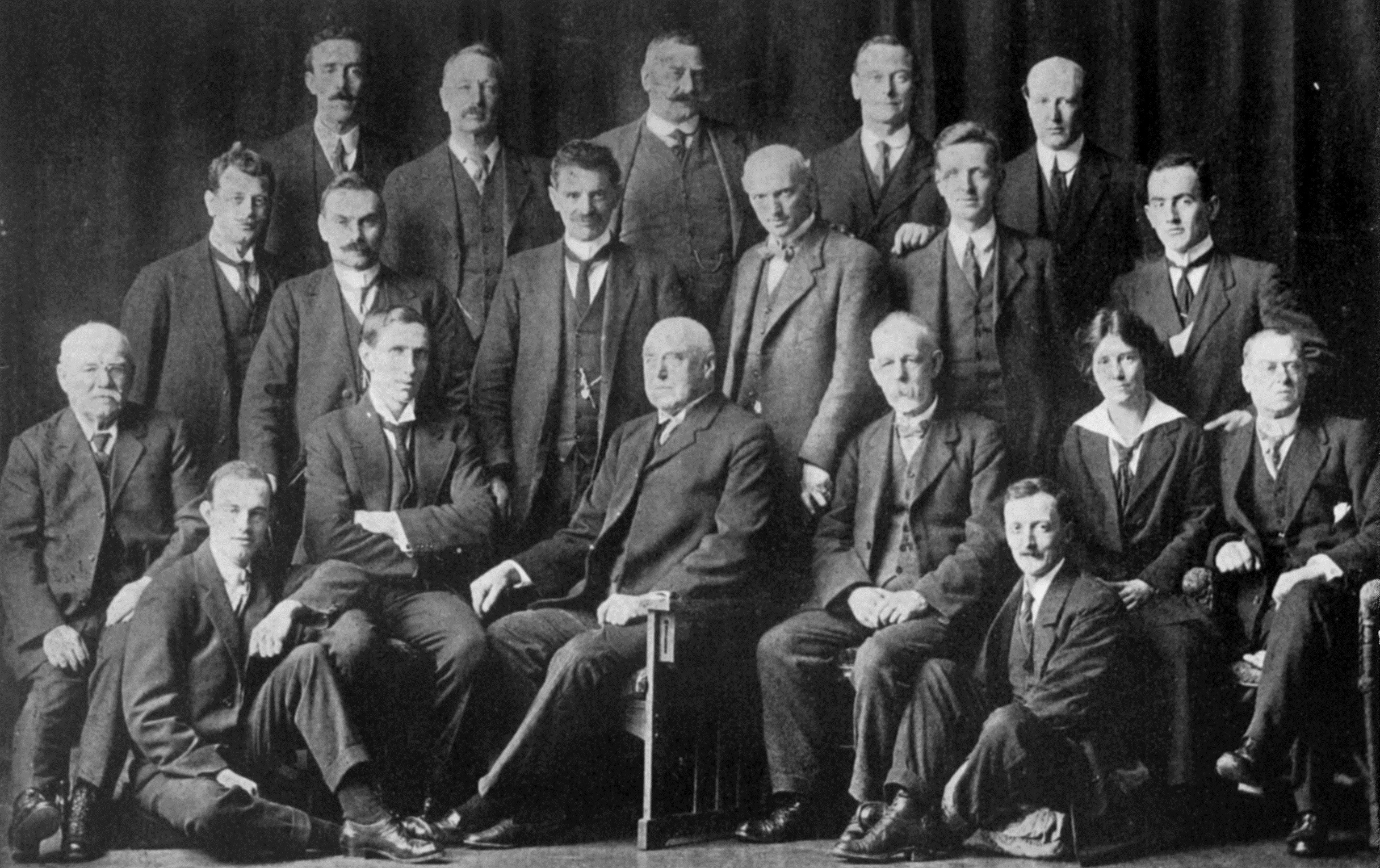 A Press Association telegram from Timaru states that Dr Margaret Barnett Cruickshank, of Waimate, died yesterday from pneumonia following influenza. 
She had been 22 years in Waimate, where she was greatly esteemed for her personal as well as her professional qualities.  Dr Cruickshank was born at Palmerston, and  was a daughter of the late Mr George Cruickshank.  While she was a pupil of the Palmerston District High School she won a scholarship, and then attended the Otago Girls' High School.  Conjointly with her twin sister she was dux of the school in 1891.  She subsequently studied at the Otago University, where she graduated as M. B., Ch. B., in 1987, and she secured the degree of M. D. in 1903.  Dr Siedeberg, of Dunedin, and Dr Cruickshank were the first ladies in New Zealand to enter into medical practice, the former being the first to take the degree and the latter the first to go into practice.  Immediately after obtaining her degree Dr Cruickshank removed to Waimate, where she practised until illness overtook her.
There are 48 cases of influenza in the Waimate Hospital, and eight deaths have occurred.  On Monday the county chairman and Mr Robert Sinclair found a very serious centre of infection in Morven.  They deemed it absolutely necessary to segregate 15 cases, so commandeered the public school for a hospital. 
Influenza bad at Owaka
Mr W. E. S. Knight (chairman of the Hospital and Charitable Aid Board), Dr Kenneth Ross, and the Rev. H. O. Fenton (representing the Central Bureau) have visited South Otago.
At Owaka things were really bad so far as the number of cases was concerned.  The people of the district realised the seriousness of the position, and formed themselves into a committee, with Mr Maginness as chairman and Mr Walker as secretary.  The Technical School had been transformed into a temporary hospital, and the two cooking ranges were found to be most useful.  There were 23 male patients in the school, the female patients being accommodated in the Presbyterian Church close by.  It appears that three soldiers who had recently returned from the front had married nurses in England, who had returned with them.  These three women proved a godsend to those who had been stricken by the trouble.  Dr Stenhouse is the medical man, and his time is very fully occupied.  In the Tahakopa district, where there is a population of 300 all told, only 12 were able to be on their feet.  The stocks of drugs were not sufficient, and it was arranged to forward a supply.  There was also urgent need for a better means of communication with Owaka, and a request has been made to the railway authorities for a motor jigger to be placed at the disposal of Dr Stenhouse. 
Harrowing incident
Writing to a New Plymouth friend, a settler from one of the Main Trunk towns says that in consequence of the epidemic things there are something terrible.  He relates a case in point.  A settler, his wife, and two children were down.  He could not get medicine or a doctor, for none were available.  He did his best for his wife and children.  One of the children died.  He tried to get an undertaker, but could not do so, and he buried the child himself on his own place.  And now the father is expected to succumb.  It is one of the most harrowing incidents that has ever been recorded. — ODT 29.11.1918
•  COPIES OF PICTURE AVAILABLE FROM ODT FRONT OFFICE, LOWER STUART ST, OR WWW.OTAGOIMAGES.CO.NZ