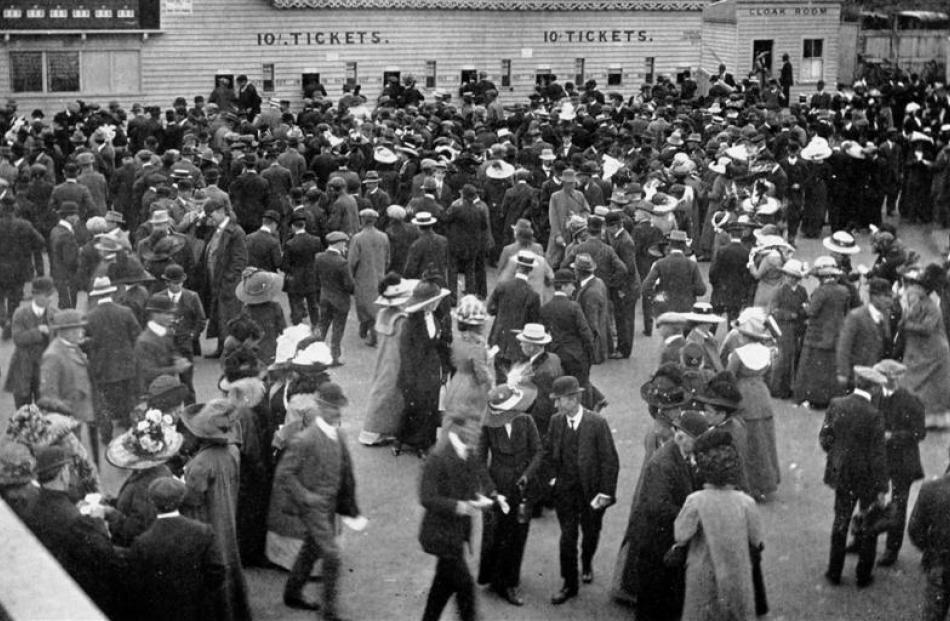 We have been informed by Mr G. M. Thomson, M.P., chairman of the Marine Fish Hatchery Board, that Mr Anderton, the curator, is due at Port Chalmers next week, in the Waimana.
Writing on January 2 he stated that there were in readiness at Plymouth, 300 turbot, 100 plaice, 40 lobsters, and 40 crabs. He had also procured as food for the small fish 30 boxes of mussels, 30 pints of worms, and 30 boxes of squids, and other fish food would be ordered later. The main object of Mr Anderton's visit to England, however, was to bring out herring ova, and, as at the date of writing the herrings were close into Plymouth, he anticipated no difficulty in obtaining all the ova he required a day or two before the Waimana called at Plymouth.
The officials of the Shaw, Savill and Albion Company had assisted him in every way possible. Dr Allen, of the Marine Biological Laboratory at Plymouth, and his assistants had entered into the scheme with great zest. All that care and forethought have suggested, said Mr Thomson, has been done, and the experiment promises to be a very successful one.
Mr Chamberlain and himself, representing the board, together with the Inspector of Fisheries (Mr L. F. Ayson) will be in readiness to meet Mr Anderton. Mr W. Adams, the acting curator, has made complete preparations for the reception of the fish, and he has kept the station in first class order during Mr Anderton's absence.
• This week will probably mark a change in the method of transport of goods to the Upper Clutha district, as the motor lorry recently imported by Mr G. Partridge, of Lowburn, passed through Clyde at midday on Monday, after doing the journey from Roxburgh in three and a-half hours. Whether the power-driven machine will prove a cheaper and more expeditious system than that now in vogue will be eagerly watched by those dwellers in the Upper Clutha Valley to whom the cost of transport is such a big item.
• The storm at the end of last week was responsible for many curious freaks. In a garden at Avenal (Invercargill) on Friday a surprising discovery was made in the shape of a considerable quantity of sea shells and seaweed which had, from all appearances, literally dropped from the clouds. The stuff had evidently been lifted by some considerable force, and, as the nearest beach is a considerable distance away, the performance by the elements was a remarkable one. Exactly how the feat was performed it is difficult to say, but there can be no question that the shells and seaweed were transferred from their native habitat to the garden, greatly to the astonishment of the owner of the property and others who viewed the debris. - ODT, 19.2.1913.