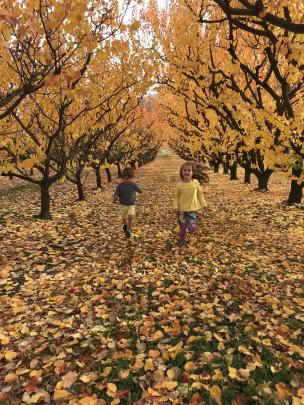 I felt very sad walking down the hill this morning, past Dunedin's now-defunct Fortune Theatre.
Such a solid-looking and historic building seems the very essence of permanence, so it shocks to find out that, like everything, its moment in the sun is just that - a moment.
I'm sure the theatre company will return in different guise somewhere in the city and I'm optimistic the building's poor state of health will, hopefully sooner but more realistically later, be remedied appropriately.
It's many years since I went to a production at the Fortune, I'm now rather ashamed to say. But I can confidently predict that, if the success of Christchurch's Court Theatre post-earthquakes can be held up as a blueprint, the Fortune Theatre company will be back for more than just a quick encore.
What has happened to the Fortune Theatre made me think again about the schism in this country between sport and the arts.
I may lose friends, and gain others, by saying this. But why is it we can have quite casual conversations about spending tens, even hundreds, of millions of dollars on covered stadiums for rugby and concerts, and yet several hundred thousand or a few million dollars for an arts venue or to support the arts seems to induce shock and horror?
I'd be keen to hear your views on this.
Cabin baggage
You're lucky I'm even able to type a column today.
I was in Christchurch on Wednesday and caught the last flight back to Dunedin. I'm not a particularly wide person (well, I don't think so anyway, but perhaps I'm deluding myself) and as I was settling into my aisle seat, a woman with an enormous bag apparently filled with concrete slabs slammed it into my shoulder.
Fortunately, my shoulder wasn't dislocated. Although I imagine I crushed some of her concrete into dust.
How do some people get away with bringing such large, and/or heavy, bags into the cabin? And then they try to stuff them into the overhead lockers.
Anyone else nearly been decapitated by a fellow passenger bashing bags into them?
Autumn and ducks
Still got plenty of your lovely autumn photos in the system here. Please note the competition is now over!
I'll keep running them early next week, and will announce the winners on Wednesday.
And thanks to those who have heeded the call for pictures of plaster ducks on the wall. Keep them coming.
Have a good weekend.